Expert insights from leading minds in quantitative research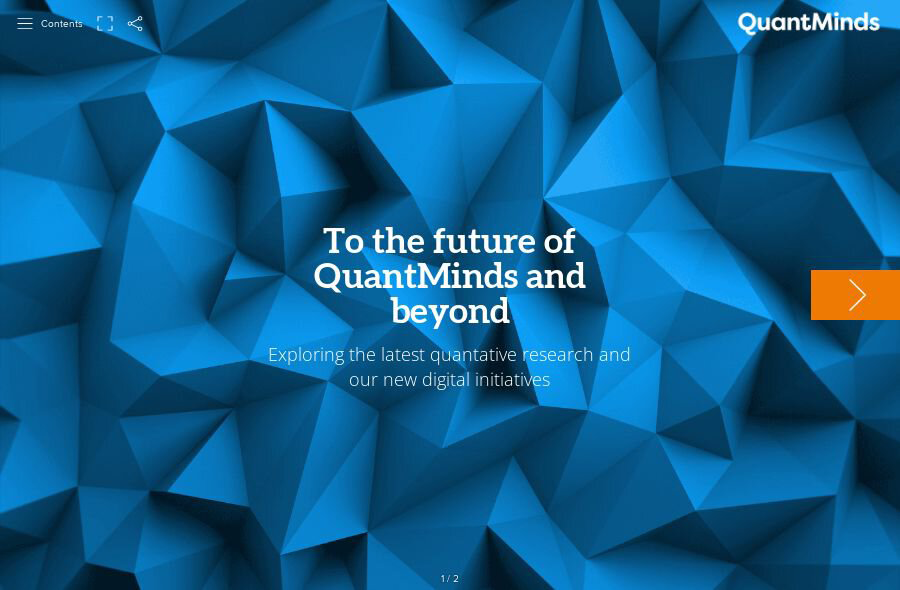 The world of quantitative finance is never at a stand still. The past two years has been marked by extreme volatility and disruptions all over the economic landscape, and the question of how we can build a more sustainable financial framework is as important as ever. Dive into the future of QuantMinds with:


An exclusive session with Jesus Rodriguez from QuantMinds Edge Alpha & Quant Investing


Event news from the QuantMinds International and QuantMinds Edge teams


Expert insights from:


Svetlana Borovkova, Probability & Partners and Vrije University Amsterdam


Aymeric Kalife, CEO at iDigital Partners & Adjunct Professor at Paris Dauphine – PSL University.


Marcos Costa Santos Carreira,  PhD Candidate at École Polytechnique


Paul Edge & David Seelmann, Corporate Risk Management, EDP


J.D Opdyke, Chief Analytics Officer, Sachs Capital Group Asset Management, LLC shares


And much more...



Sign up or log in below to get access to the QuantMinds eMagazine. You might even find an exclusive discount code for QuantMinds International 2022!