As we reflect on the unique and creative FUSE experience a
few weeks ago in Miami, we wanted to pull out the biggest takeaways that our
FUSE community shared with us via social media and blogging. Below are
inspirational sound bites that we invite you to share!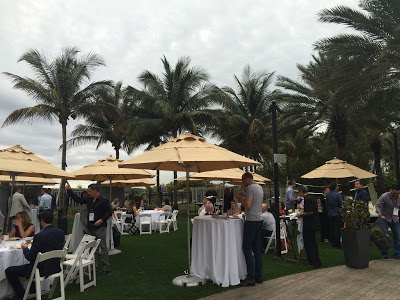 ??        
Brand is everywhere and it's relevant to
everything, not just an identity or promise
??        
Engaged customers are now masters of the form,
and occupants of the form
??        
Don't just talk to your current customers;
appeal now to those who will be your customers in 5+ years
??        
The brand USP is dead. One voice, one story, is
wrong.
??        
Stop being perfect, variation is now preferred.
??        
Don't be grand or gigantic. People prefer human
scale.
??        
We're looking at the decentralization of American
capitalism.
??        
Nurture creative thinking or become irrelevant.
??        
Despite the disruptive forces, the future is
still about imagination and has huge opportunities for design.
??        
Future jobs for designers might be human organ
designers.
??        
Understanding the brand and decision making is
important for smart, human centric design.
??        
Think big. Start small. Go fast.
??        
Quality of product is now cost of entry. Today
it's all about the brand and how people connect with it.
??        
Never stop discovering.
??        
Your body of work should be the sum of your
greatest potential, not the sum of your greatest compromise.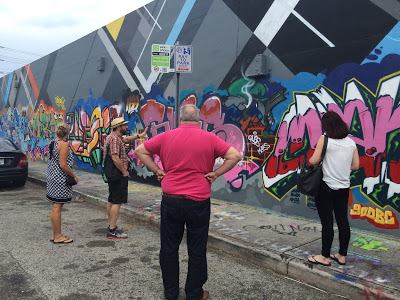 ??        
Are you actively seeking new ground? Or are you
striving to protect the ground you are currently on?
??        
The love of comfort is often the enemy of
greatness.
??        
Make the audience the hero, not the product of
the voice.
??        
You have to be willing to make bold decisions to
stand out.
??        
What compels you emotionally and how can you
apply that to your work?
??        
Attention for your brilliant idea is not a
birthright.  Develop your voice.  Not find, develop,
??        
Build a coefficient of creativity.
??        
Dare to be different with your customer
experience.
??        
Customers are willing to pay for a purposeful
premium.
??        
Design isn't just about the shape of the
product, it's about how a company thinks.
??        
We should listen to consumers via market
research, we just should believe them.
??        
The power of design thinking versus marketing is
in the prototyping and storytelling.
??        
Focus on getting your consumers to become your
brand ambassadors.
??        
Authenticity is key in brand design.
??        
We must apply design thinking to the future.
??        
Sometimes to get attention to get a whisper.
??        
Don't change the world, sing with the universe.
??        
Innovation requires optimism.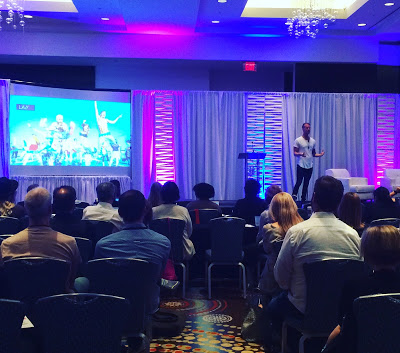 ??        
Good design has the power to make people happier
and create a better society.
??        
Design for relevance and connect with the
community.
??        
Managers believe everyone creates using the same
process they do.  Leaders understand everyone creates differently.
??        
The creative mind works on stimulus, not
direction.
??        
People expect to participate with brands. 
Let them.  And plan for what that means.
??        
We're in a new phase of designing friction back
into the digital experience.  Consumers now want brands to challenge them.
??        
Innovation and foresight is everyone's
responsibility. Be curious, relentless, provocative
??        
Old world is sales reporting, new world is
listening.
??        
You've got to gather the right data AND analyze it
the right way
?? The future is here' it's just not evenly
distributed yet