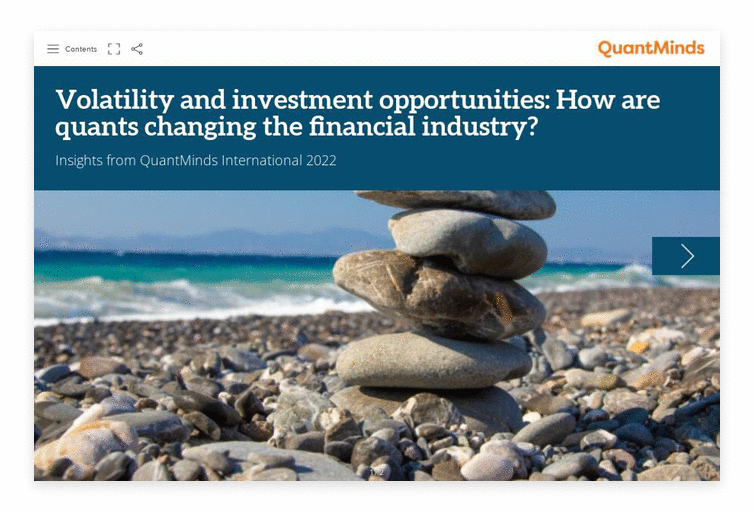 QuantMinds International 2022 might be over, but the expert insights are far from done.

In our last eMagazine of the year, we share exclusive interviews with key speakers from QuantMinds International, zoom in on the latest volatility research in quantitative finance an much more.

Set yourself up for 2023 and learn about:



Hedging valuation adjustment and model risk


Path-dependent volatility


Local volatility in interest rate model


The role of AI in ESG investing


Probabilistic forecasts for alpha generation


Plus leading quants share why they keep returning to QuantMinds International


Hear from quants such as:


Saeed Amen, Co-Founder, Turnleaf Analytics


Andrew McClelland, Director, Quantitative research, Numerix



Wim Schoutens, Professor Of Financial Engineering, University of Leuven




Sylvain Forté, CEO and co-founder. SESAMm




Stéphane Crépey, Professor of Mathematics, Université Paris Cité, Laboratoire de Probabilités, Statistique et Modélisation (LPSM)




Carol Alexander, Professor, University of Sussex




Katia Babbar, Co-Founder, Immersive Finance



And many more.

Sign up or log in to read the last eMagazine of 2022!