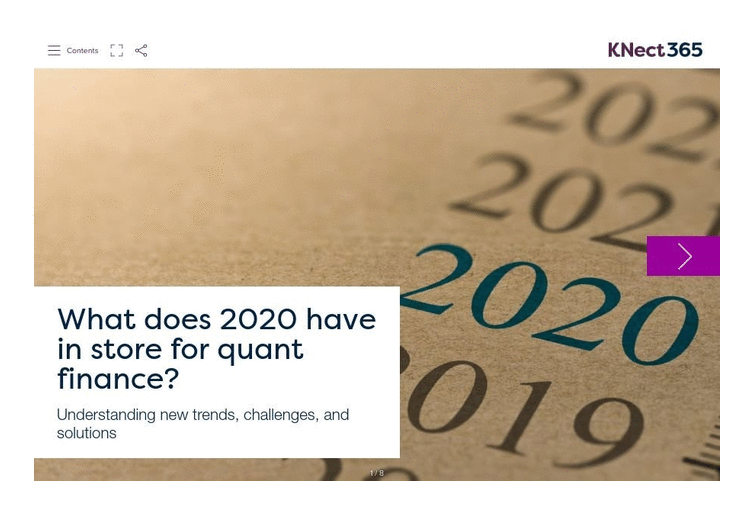 Click to read What does 2020 have in store for quant finance? - QuantMinds Q4 2019 eMagazine
In 2019, machine learning took quant finance by storm. Although machine learning has been a part of the industry for a long time now, the technology is developing exponentially, leaving industries trailing behind. The initial challenges are significant, but ML is expected to be one of the biggest disruptors of quant finance.
Beyond the technological developments, the economic challenges are also rising. New strategies need to be deployed, and quants need to adapt to the new status quo.
ESG and sustainability is also taking over board room discussions. To prepare for the future, and the new decade, we put together this eMagazine to help you to navigate this increasingly complex landscape.