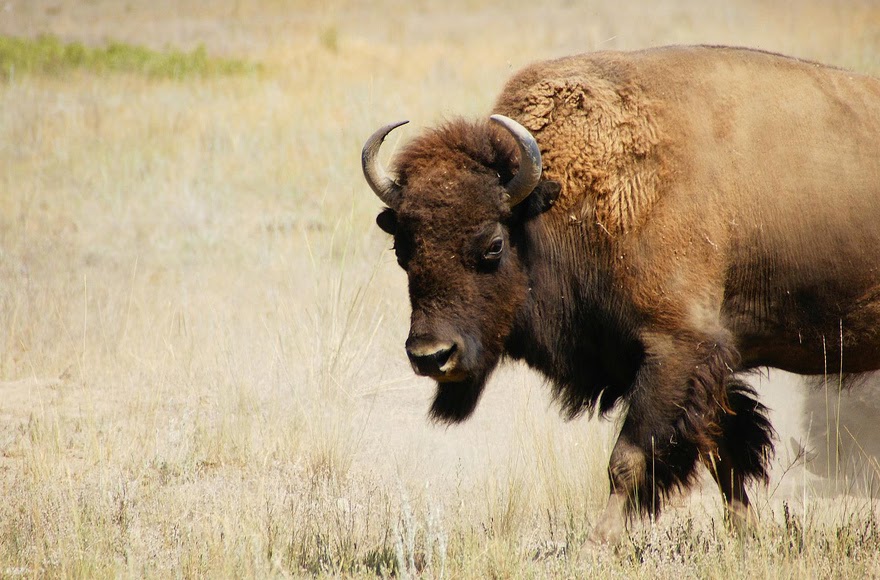 When leaving
Capsule's worldwide HQ
last
Friday for a week of R&R, I felt determined not to work on my Spring Break
vacation. This week would be all about refueling and filling my ever-important
creative reservoir that was feeling rather depleted. So, as I decompress and
move the normal daily responsibilities to the back burner for 7 days, I feel
myself gradually clearing out the clutter and making daily deposits into the
reservoir bank of my 'self'.
Fortunately, filling the reservoir is pretty darn easy this
week. As a passenger on a road trip covering ~1,500 miles into the mountains
and cowboy country, this city girl has a lot of thinking time and scenery for
inspiration. (I just passed a herd of buffalo.) Surrounded by this beauty, I am
moved to tackle the topic of artistic inspiration ' the magical bi-product of a
refreshed and overflowing creative reservoir. 
The word inspiration comes from the Latin inspirare, meaning 'to
breathe into'. Greek mythology tells us
inspiration comes from the gods and muses. Some believe it to be a divine gift
or vision. Our old friend Sigmund Freud lodges inspiration in the inner psyche
of an artist's mind and Carl Jung suggests the
creative mind is something we inherit based on genetic memory and a collective unconscious.
Personally, I think truth lies within all of these theories.
Inspiration is likely as diverse and unique as our own DNA. The world is
comprised of an infinite number of professions, personalities and populus. But
the elements that make us human are our ability to feel, think, reason and
create. Who cares where the inspiration comes from, as long as it comes, right?
While some use creative inspiration for evil, the majority of us use it for
good. We love, play, design, write and teach all with a mission of making the
world a better place. The inspiration behind each individual idea, effort, work
of art or kind gesture comes from deep within life's
experiences. Happy or sad. Complex or simple. The key is to continually breathe
life into each day's challenges and achievements.
Seek out the experiences, places, people and things that continue to put
deposits into your bank.
Need some inspiration? There's still time to register
for
FUSE
. You can do that right here and now. I recall leaving
FUSE
last year, and every year previous, feeling inspired by
the stories, knowledge and connections new and old.
If you can't attend, that's
ok. Stay tuned to the Next Big Design blog for highlights. In the meantime,
I've shared some of my favorite resources I tap for a creative shot
in the arm.
Koket is an inspired collection of experiences, simple pleasures, passions and life events.
Design milk is a dose of vitamin D and always fresh with inspiration.
Design
Seeds celebrates colors found in nature and the aesthetic of purposeful living.
I hope you enjoy these. For me, I am going to continue this
week soaking up inspiration from a more rugged and dusty path. Oh, I just
passed a herd of antelope. There's another deposit. Cha-ching!
See you at FUSE.
For more intriguing conversations and content, attend FUSE in April.