The Market Research Event (TMRE) went digital this year, and over 1,000 insights professionals from around the world came together virtually for three days of presentations, panel discussions, and networking. While the far-reaching impact of COVID-19 was a focal point, many presenters shifted their focus from how researchers can adapt in the short-term to how researchers can help businesses recalibrate and grow in 2021 and beyond.
Five future-focused trends stood out at TMRE 2020.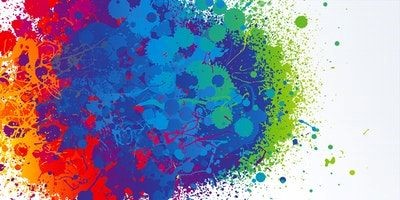 Connecting Data Science and Anthropology
"During a crisis, consumer needs change by the minute," said Jeremy Gutsche, TrendHunter CEO, during his TMRE keynote presentation on innovating through chaos. To say that this is a complicated period for market researchers is an understatement, and to keep up with rapidly evolving consumer needs, insights professionals must adopt the mindset of both a data scientist and an anthropologist.
In a panel discussion on data and technology, Natasha Hillier, Head of Customer Insight & Strategy at HSBC Bank Canada, advocated for a balance between big data and human insight. She reminded the audience that while data is the underpinning of insights, researchers must uncover the human stories from data to arrive at insights that are meaningful for business decision-makers.
The value of data-driven human stories came to the fore again in the presentation An Anthropologist Walks Into a Bank. Katya Andresen, SVP, Card Customer Experience at Capital One, shared how her organization is using behavioral science to gain new insights into both the rational and emotional decisions of their customers. According to Andresen, thinking like an anthropologist allows researchers to take a step back, remove their own viewpoints, and study what consumers actually want--not just what the researchers and their organizations might want them to do. This ultimately helps organizations uncover truths that allow them to deliver meaningful experiences that speak to both the rational and emotional needs of their customers.
Breaking Down Silos Between Teams and Lines of Business
Breaking down internal knowledge silos is crucial for organizations, especially when teams are decentralized. Different lines of business (LOBs) may be conducting different research projects, and without an easy way to democratize that research across the organization, the impact of their insights is limited. Different LOBs also risk duplicating research that another group has already conducted, and at a time when many research budgets are being cut, no one can afford wasted spend and redundant research.
Andresen shared during the Q&A portion of her TMRE session that Capital One is using my company's platform, Bloomfire, to centralize research that was previously scattered across the organization. All research reports, studies, and video interviews are now in one place and can be searched by keyword, allowing researchers and stakeholders across every line of business to quickly find relevant insights. As a result, the organization gets more value out of existing research and eliminates the risk of duplicating work that's already been done.
Constellation Brands (full disclosure: another Bloomfire customer) also spoke about the value of democratizing insights across the organization in their presentation, Drinking in the Digital World. As a beverage company with a portfolio of brands spanning beer, wine, and spirits, Constellation Brands recognized that most people drink across multiple categories. This led them to create a single source of truth for insights across all lines of business and to study the overlap of people-based and motivational segments. The result is a more holistic view of the customer that allows them to better serve their markets.
DIY Research: Doing More with In-House Resources
Over the past several years, roughly one third of client-side research budgets have decreased, and one in five market research budgets have decreased since the start of the COVID-19 pandemic, according to SurveyMonkey. Many organizations are focusing on doing more with less and bringing research projects in-house. The good news is that businesses already have access to a huge volume of data, and DIY research tools and methodologies make it possible to uncover new insights at a relatively low cost. For example, Morgan Molnar, Director of Product Marketing at SurveyMonkey, spoke about using online surveys, panels, and communities, while Eric Martin, Head of Brand Development at Twitter, discussed using social listening across social media platforms to better understand customer sentiment.
Elevating Insights: Stakeholder Buy-In Is Crucial
Conducting research is only half the battle for insights professionals. At a time when company leaders are busier than ever and, in many cases, working remotely, market researchers must work to make sure stakeholders can access and leverage insights on demand. As Sofia Stromberg, Lead Market Research & Analysis Manager at AT&T, said during her TMRE presentation, "the role of research is to be the consumer voice." Researchers must make sure that stakeholders hear and understand that voice so that they can make fast, informed decisions.
Stromberg emphasized that leveraging connections and communicating insights to stakeholders is just as important as having the right data. She recommended sharing data and research with key connections on working teams early as a form of pressure-testing and to build rapport and trust with these teams. She also stressed the importance of actively listening to the top priorities and action items for stakeholders, as well as their smaller questions, to identify new opportunities to provide them with more information. Taking this proactive approach to relationship building can help insights teams gain new champions, increase stakeholder buy-in, and impact more decisions.
Futures Thinking and the Role of Research
During the first few months of the COVID-19 pandemic, many organizations scrambled to adapt to fully-remote workforces and shifting short-term priorities. Now that we're more than six months into this "new normal," businesses are looking ahead to what's next. In his keynote, Gustche said that "chaos changes the rules and reshuffles the deck," ultimately putting businesses on a new path. As businesses prepare to chart this new path, the role of the market researcher is more important than ever.
During the TMRE keynote Accelerate Growth in a New Insights Economy, Kantar North America's Chief Knowledge Officer, Jay Walker Smith, spoke about how research teams can help guide future thinking, or "the science to the art of looking ahead." According to Smith, futures thinking is a data-driven process that brings everything known about the marketplace into a decision-making framework. It's not about making perfect predictions, but rather about "making surprises predictable."
Smith ended his section of the keynote by reminding the audience that insights are the foundation of the blueprint to recovery. Insights teams now have an opportunity to lead their organizations down a newly charted path, using data and research to shape consumer experiences and address both the short- and long-term needs of customers.