In order to perform, a company must innovate. More than
that, a company must be able to commercialize innovations to truly be
successful. But how do you execute?
When we asked AARP's Marla Hetzel to share a tip on how she successfully
executes innovation, her response was an easy one - engage with innovation
champions in your organization, build support internally and lead your team on
a learning journey.
BEI: Back End of Innovation is your
learning journey. BEI's expert speaking faculty will lead you through proven
innovation execution strategies with results. With four off-site immersive
learning experiences, two in-depth workshops, twenty-one case studies from
inside the innovation trenches and six thought-provoking, inspiring keynotes,
you'll walk away with the processes and insights needed to translate great
ideas into dollars for your bottom line. Download the full agenda: http://bit.ly/1Tkoz3t
BEI:
Back End of Innovation 2015
October 21-23, 2015 // San Jose Marriott // San Jose, CA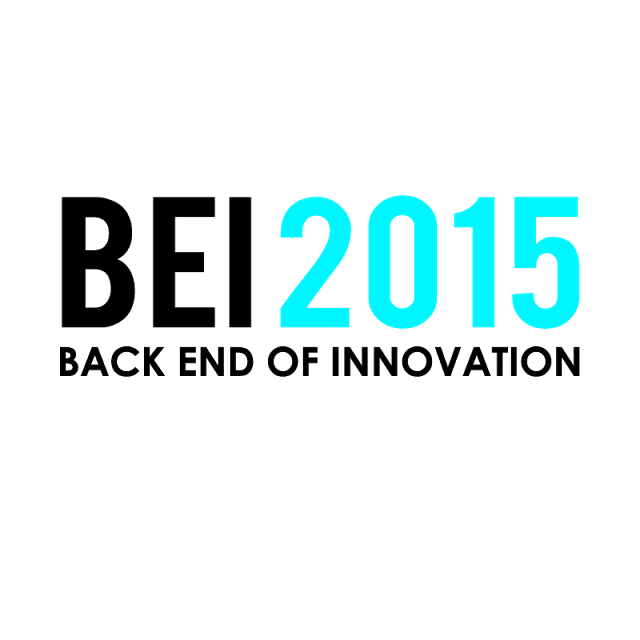 Plus, you'll also have the opportunity to network and engage
with 200+ innovation champions (over 90% from the client-side!). Take a look at
just some of the companies already signed up to attend:
ExxonMobil
AARP
Airbus Operations GmbH
Safeco Insurance
SGK
Doable
US Synthetic
International Institute for
DSM Innovation Center
University of Oregon
DuPont Pioneer
Emerson
National Board of MedicalAUTECO
University of Scranton
Genentech
Hormel Foods
HP Inc.
Intel
Stryker Medical
Verizon Wireless
Kellogg
Virgin America
American Express
Imaginatik
ACT, Inc
Ingersoll Rand
Daimler Trucks North America
IXL Center
KFC US
Land O'Lakes Inc
Census
Damen Shipyards Group
Manulife Financial
MBV AG
MED Institute Inc
Stanford University
Examiners
Nintendo
Merck & Co
UnitedHealth Group
Johnson & Johnson
USAA
Bayer Consumer Care
Nooter Eriksen
Nottingham Spirk
Deckers
Remington Arms Co
So. California Gas Company
Management Development
The Lean Entrepreneur
Backstories Studio
Innovation Leadership Board
Cambia Health Solutions
Vanguard
Mayo Clinic Center for Innovation
VF Corporation
Wrigley
Xerox
Intuit
Cisco Systems
Join them on the first step towards unprecedented growth!
Save $500 by August
14th.  Plus, save an additional $100 off the current rate when you use
code BEI15LI. That's a total of $600 savings! Don't miss out. Register here: http://bit.ly/1Tkoz3t
We hope to see you in San Jose this October!
All the best,
The BEI Team
@BEI_Innovation
#BEI15
Frontendofinnovationblog.iirusa.com