The second day of BIO-Europe Spring® 2019 in Vienna opened with a well-attended panel discussion on new partnership and investment models. Perspectives on the topic were given by participants with backgrounds in biotech, pharma, academic research and public and private investment funds.
Lucie Ellis, executive editor of In Vivo from Informa Pharma Intelligence, moderated the discussion. She began by asking the panel about what challenges startups face and where traditional partnership and financing models are falling short in assisting them.
Borja Carsi, an investment officer for the European Investment Bank, said access to financing is a problem he sees a lot. To help, the bank started a venture project three years ago to fund medium-sized enterprises, he said. It currently has 78 companies in its portfolio and provides EUR 1.7 billion in funds.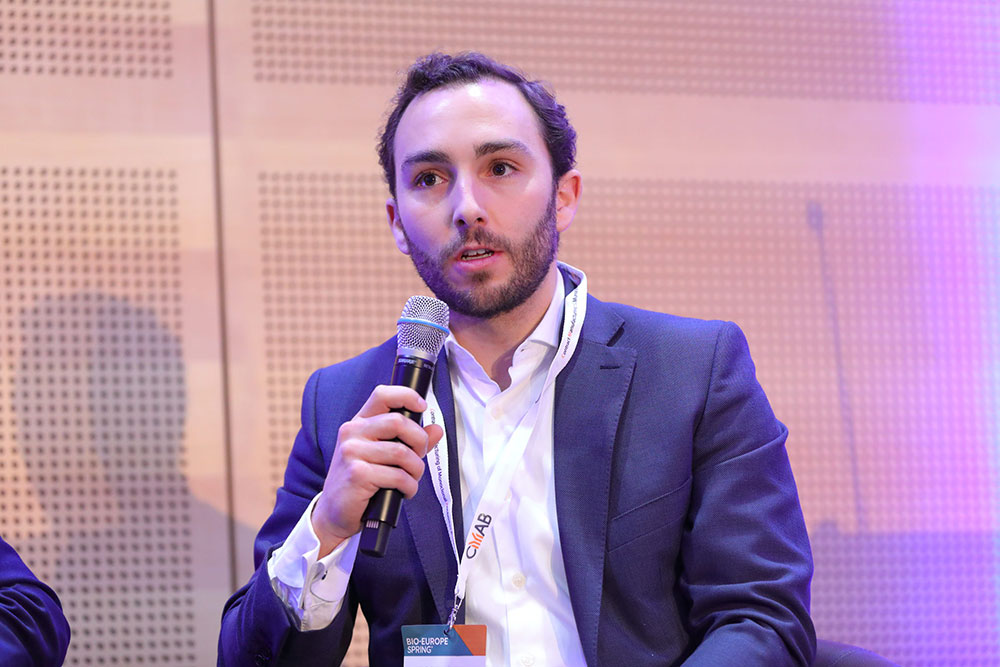 "We came up with an innovative product which has a unique take on venture debt. We are providing a quasi-equity type of financing," he said.
Gabriela Apiou, director of strategic alliances for the Massachusetts General Hospital Research Institute, said she sees the ability to go beyond conducting clinical trials to leverage clinical research expertise as a problem.
"At Mass General, we have 2,000 labs. It is the largest hospital research enterprise in the U.S., and we also are a general hospital touching on all therapeutic areas," she said.
"Our challenge is leveraging all the basic science and technology we have. We want to bring entrepreneurs on board early enough to inform our research and help us navigate the critical pathway to (starting new ventures)," she said.
Johannes Sarx, managing director of LISAvienna, picked up Apiou's thread by bringing up the gaps in culture and communication between scientists and entrepreneurs.
"The first challenge is to cross the gap between curiosity-driven science and product-oriented research and development," he said. "There are completely different ways of working."
Careful team building is critical to bridging these gaps as is getting financing at an early stage, he said. "We don't believe in the illusion of being able to turn a scientist into an entrepreneur," he added. Financing can be a major challenge to finding and hiring the right team, he said.
From the pharma perspective, Michael Johnson, VP transactions, Immunology at Eli Lilly, said while discussion about new investment models is important, existing models should not be overlooked.
One thing startups should bear in mind when reaching out to venture capital firms (VCs) is that the quality of their management team will be closely considered, he said. "(VCs) will bet more on the management team sometimes than on the science," he said.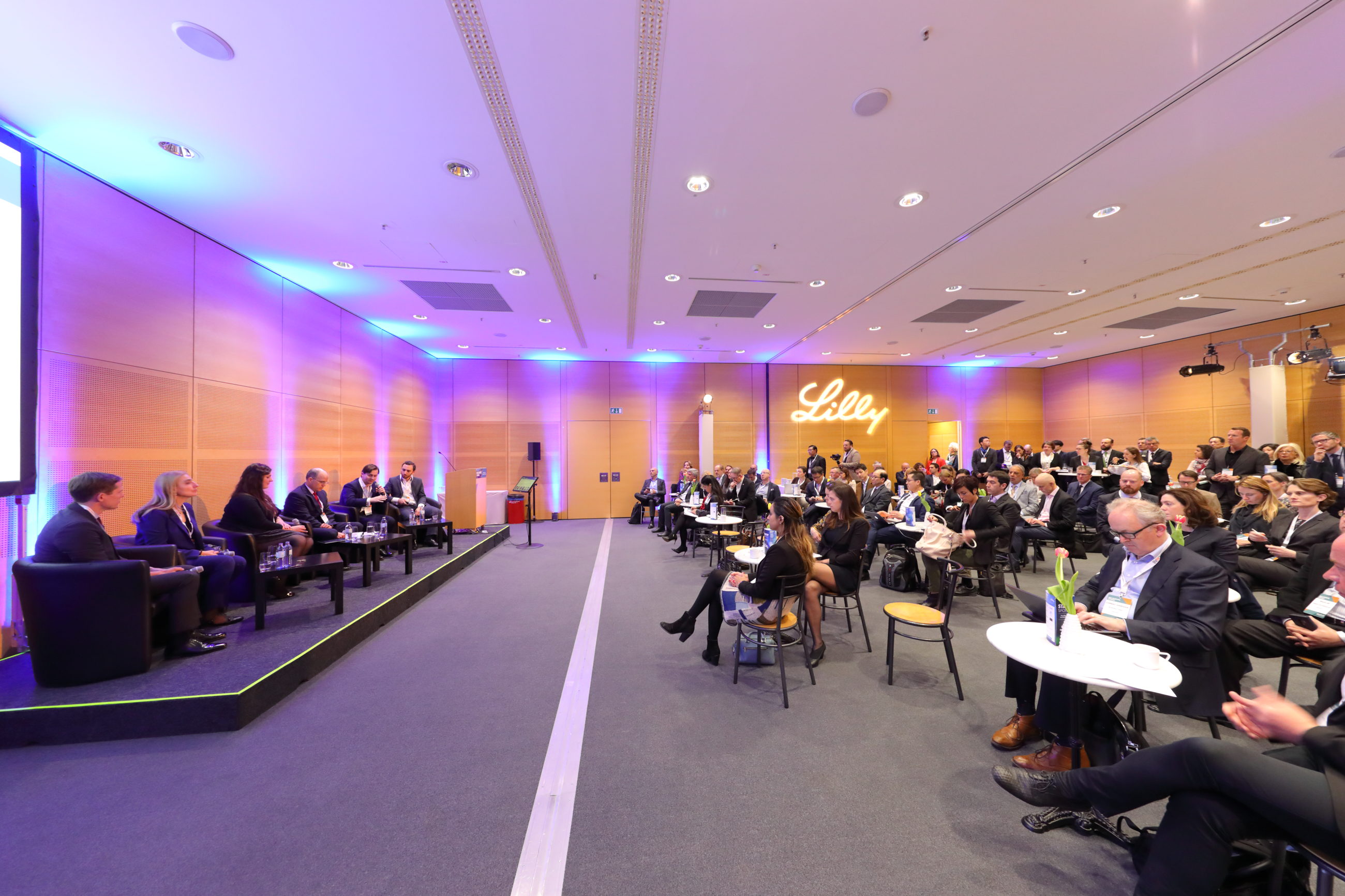 However, for corporate (pharma) investors, differentiation of the startup's technology is of primary importance. "What our management always asks us when we want to license something or acquire something is, 'What is different about this? How is this distinguishable from what science is already out there?'" he said.
While startups face challenges around financing, big pharma faces challenges around innovation, Johnson said. This can lead to natural partnerships between the two, and big pharma has recently taken a greater interest in getting involved in the early science of startups through research-based collaborations with multiple labs, he noted.
"If it's an early stage focused company, we look at a research-based collaboration funding (full-time employees) over a certain period of time with the goal of getting targets out of it," he said.
After establishing the targets, the pharma would look to bring them into its portfolio at a pre-candidate stage, he added. "The following collaboration would look more like a traditional licensing type agreement," he said.
Big pharma is also doing more deals with VC partners. This model allows pharma to invest through a fund to get an early strategic view of a new technology and how it matures over time. "We also look for an investment return on this," he pointed out. "People always ask, does Lilly do this for strategic reasons or for returns, and the answer is both," he said.
When working with big pharma, collaboration around an open innovation model is particularly important, Johannes Sarx of LISAvienna said. "It can be quite complicated when a large corporate company goes to a scientific institute and tries to control all the science from the beginning," he said.
"I think you have to be sure creativity is not killed in the early stages and that's sometimes the risk in bringing a large corporate company into a project," he added.
In terms of innovative financing concepts, Sarx said, crowdfunding may work for med tech or digital health products but not for drug development. "It is quite complicated to do that and has been done very rarely with success," he said. "I think there needs to be more collaboration funding, like translational research funding," he added.
Gabriela Apiou from Mass General said she agreed with Sarx that open innovation and translational research centers are important for startups. However, they can require strong education and training components, she said.
"We have spent five years speaking to our colleagues in industry and academia about what training our scientists need in order to engage with industry," she said.
"What we want to teach our faculty is not how to design a clinical trial or write a patent, we want to teach them the language of industry and what it really takes to go from one idea to a commercial product. That is not obvious. We need to establish this as a discipline," she said.
Another solution, Marek Tyl, CEO and founder of the Global Innovation Forum said, is building larger mutual funds that will come into a venture early and stay on throughout the whole process.
"I think that is very interesting because this space is currently very patchy and disjointed and can use the perspective of someone who really understands the development from an early stage up through market launch," he said. "I am thinking here about the Flagship Pioneering model in the U.S. which I think does not exist in Europe yet," he added.
Overall, there were no surprises in the challenges facing startups. The panel essentially agreed that the right relationship between a company and its investor is critical. Some takeaways for entrepreneurs include the importance of standardizing their science at an early stage, gaining early access to a commercial skill set and keeping an open mind on new partnerships while not neglecting existing frameworks.