"Underserved" therapeutic areas can cover a wide variety of disease. This panel saw the greatest potential in working closely with patient groups to develop new therapies for rare diseases, where there are over 7,000 but only 200 therapies. China offers a massive market to bring transformative medicines to patients, especially in cancer, where there are four million cases a year, and liver disease, where half the world's patients are there. Sometimes a clever scheme such as "volume guarantee" is needed to resolve supply and demand imbalances, for example in the provision of long lasting implantable contraceptives for women in developing countries.
For the BIO-Europe Spring® 2019 Plenary session in Vienna, Amy Schulman, moderator, and partner at Polaris Partners opened discussions by asking the panel to define what is meant by an "underserved" therapeutic area? Is it defined by geography, patient population, reimbursement, or something else?
Roche Pharma Partnering's head of business development for pharma research and early development, Michael Crowley, thought more in terms of whether there is an opportunity in, for example, a rare disease for a partnership to revolutionize the standard of care. Roche has partnered with 4D Molecular Therapeutics to develop gene therapies for eye diseases, just one of ten molecules across nine rare diseases the company has in development.
David Rossow, founding partner of the Strategic Investment Fund at the Bill & Melinda Gates Foundation, provided his view about needing to carefully balance commercial cynicism with philanthropic optimism, overall working to reduce inequity. The Fund's focus is driven by disability-adjusted life years (DALYs), which means looking for diseases where the DALY burden is highest and providing the greatest potential to do transformational good, benefiting large numbers of people, potentially millions in the case of vaccines. The Foundation can invest, through non-dilutive funding, in understanding a disease, its mechanism of action, and how it affects the patient.
Jonathan Wang, Senior VP and Head of BD from Zai Lab, a company passionate about fostering and commercializing innovation in China, outlined that country's rapid growth in life sciences, particularly in looking to address underserved medical access, and bringing transformative new medicines to patients. In China there is enormous potential to access clinical trial data, particularly in oncology, with over four million cases a year. There's a recently published list of around 121 rare diseases where there are access and affordability issues. For 44 of this list, there are drugs on the market in the West, but only 35 are available in China, and of these, only 15 are on the Chinese National Drug Reimbursement list. Specific diseases also have exceptionally high prevalence in China: over half the global patient population with liver disease is in China, and there are over 680,000 cases of gastric cancer.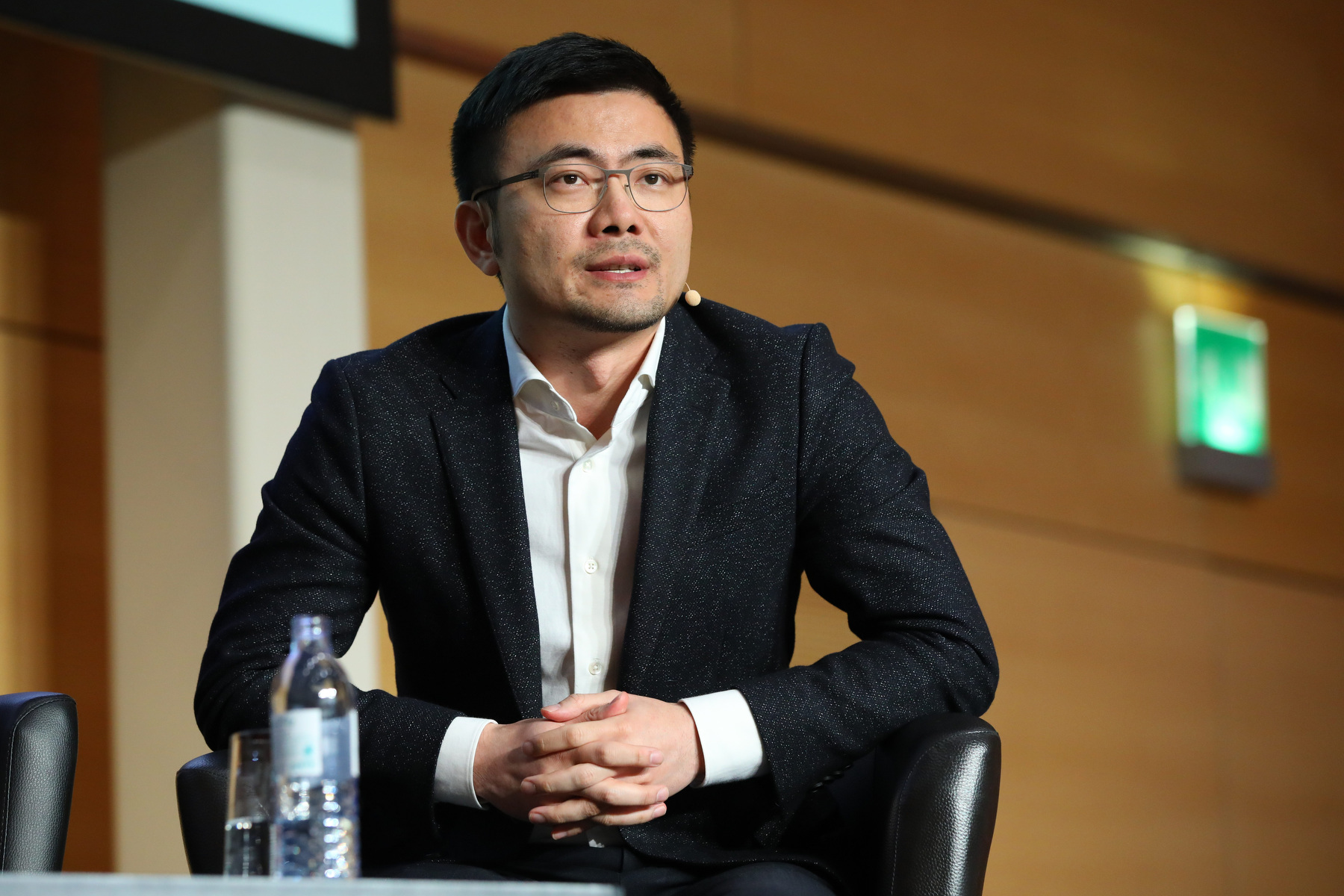 Listening with empathy to the patient's voice
In rare diseases, which affect around 1 in 17 people collectively, it is essential to have a close partnership with patient and advocacy groups, and to approach these relationships with empathy. Roche has worked with the Spinal Muscular Atrophy (SMA) charity to better design clinical trials, and has even relocated patients from Asia into Europe and America to support access to the therapy.
The SMA charity, and other patient groups like it, are vital to understanding the nuances of a disease. David's view, shared by the panel, was the best place to start is from a position of empathy, and work hard to hear the patient voice.
Biotechnology Innovation Organization (BIO)'s Director of Science and Regulatory Affairs, Danielle Friend, pointed to policy work around payment, patient access and regulatory issues as important "spurs to innovation." The NIH, FDA and other US organizations have helped here by providing clear pathways to reimbursement for novel treatments, and providing government funding to better understand basic biology. Coupled with patient- focused drug development, this helps connect companies to trial participants, who may otherwise prove difficult to recruit.
David observed that partnering with the best thought partners to address seemingly intractable problems is core to understanding whether a barrier is due to the payer, or the environment, or something else, and the appropriate way to overcome it.
Returning to the China perspective, Danielle and Jonathan emphasized that for expanding clinical trials there it is crucial to avoid missteps by having strong partnerships with organizations that provide insights into patient engagement, regulatory requirements, manufacturing, and IP issues. It is essential to go to China and understand how medical practice works, meet key opinion leaders, and decide whether the partnering focus should be on China or wider Asia.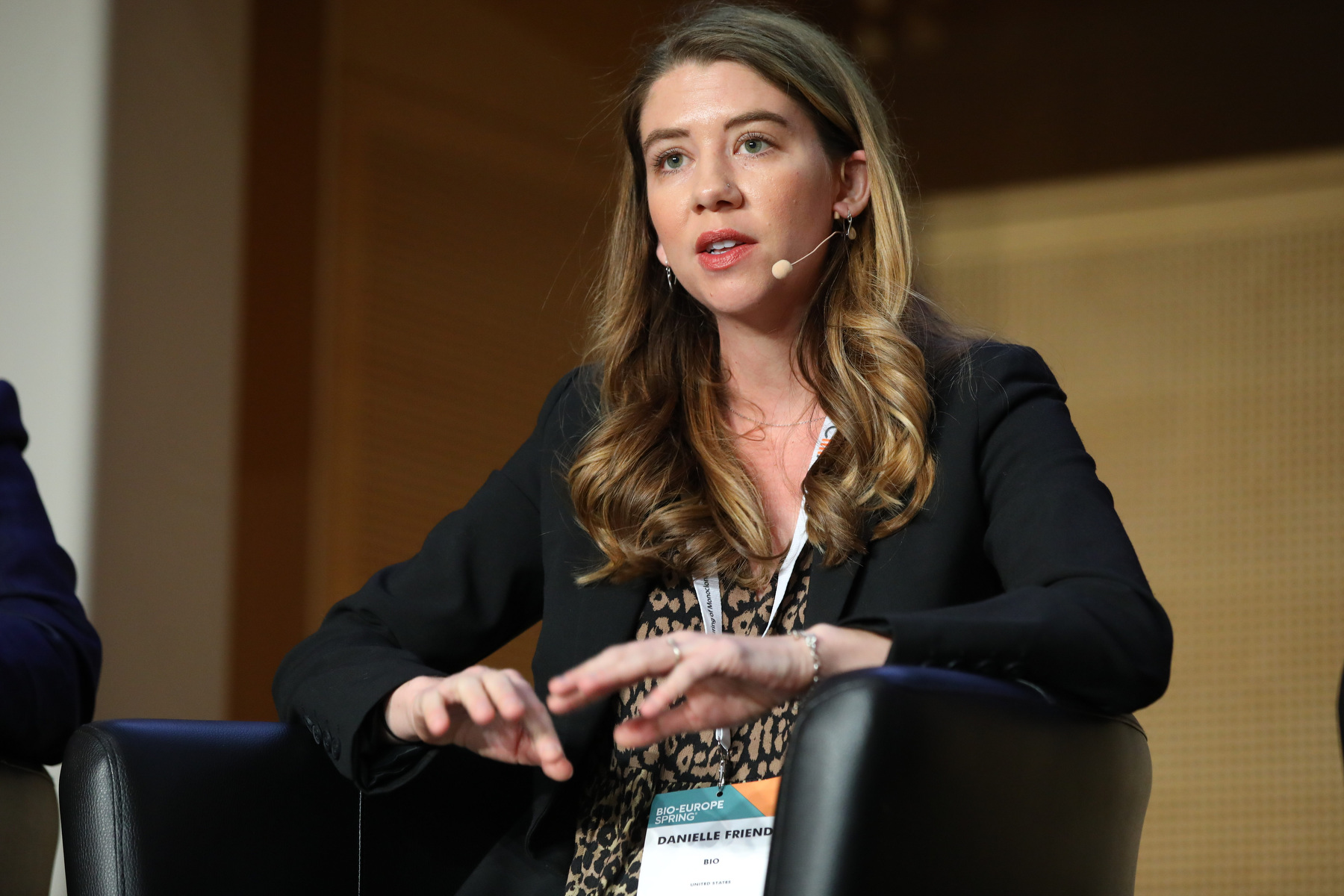 Sailing to sunlit shores
The panel was optimistic about what the future holds for underserved therapeutic areas. According to Jonathan, the regulator in China is taking great strides to accelerate the uptake of medicines, and the country is doing significantly more global clinical trials.
From David's perspective, millennials and Generation X will become dramatically more engaged in "impact investing" as over $30 trillion of funds from baby boomers passes into their hands. As philanthropy changes, and resources become more aligned to personal interests, it should become a new golden age for technologies. Another reason to be cheerful is that insights gained in areas such as obesity can be looked at from the flip side to provide insights into malnutrition, an all too common cause of death in developing countries of babies aged under 28 days.
Michael took a genomic view, highlighting that as sequence costs keep plummeting, provided the right balance of ethical and privacy considerations can be found, it will become common for whole genomes to be sequenced, fueling our understanding of the molecular basis of disease. These insights may help, for example, gene therapy vectors which have been tried and tested for other diseases to be used in improved models in new rare disease areas, without having to start development from scratch.
Considering there are over 350 million people worldwide with a rare disease, anything that science and partnerships can do to improve things is an exciting prospect. Danielle saw digital tools in clinical trials, such as virtual trials, to help access as a potential solution here, and one for which the FDA has developed a framework.
David gave an example of listening to the patient voice where there was significant demand from women in a developing country for a long-lasting implantable contraceptive, but the donor organizations balked at the price, providing a supply/demand imbalance. This was cleverly resolved by introducing a "volume-guarantee" scheme for a large market (at a lower price), which also enables investment into the infrastructure to provide delivery as part of the solution. So, novel solutions can be found to seemingly intractable problems when the right "thought" partner is involved.
Overall the panel gave insights into where the life sciences community can help make meaningful change, improving lives outside the "over-served" therapy areas of oncology, chronic disease and CNS. By turning the ship to sail towards new areas we can overcome new challenges, for example working with small patient populations with rare disease, or preventing infectious diseases from imposing their heavy burden on those with poor access to healthcare.
By imaginatively working collaboratively to use the sector's science and business skills and implementing creative regulatory pathways to reduce inequity and help those whose lives would otherwise be blighted, we can develop exciting areas of industry growth, bringing biotech solutions to underserved therapeutic areas, revolutionizing the standard of care, and delivering transformations to people's lives. We can ensure more children and young people survive and thrive. We can deliver all that biotechnology has to offer. All aboard!
Mark your calendar in the fall for BIO-Europe in Hamburg, Germany, November 11-13 where we're celebrating 25 years of facilitating partnerships that drive life science deal-making.