Championing and fueling innovation progress isn't easy. In theory, it sounds easy enough and lots of people talk about it and ways to do it, in practice, however, it's anything but. It's the common denominator, the struggle all innovators share. Don't go at it alone.
According to a recent international study, Vienna is the 'smartest' major city in the world. This year at the Front End of Innovation EMEA, we invite you to go beyond the lecture hall and outside the conference walls as you visit the offices of some of Vienna's most innovative organizations and explore their innovation ecosystem with us. Earlier, in 2014, you may recall that together, we explored the Munich headquarters of Nokia Siemens Network, BMW Designworks, and IDEO at FEI EMEA.
'You take a step, then another. That's the journey. But to take a step with your eyes open is not a journey at all, it's a remaking of your own mind.' ' Orson Scott Card
Expedition learning empowers and facilitates real life exploration of some of Austria's most innovation organizations -  join us for a back stage pass and private presentation. Choose your own 2015 (learning) adventure as you explore one of these leading Viennese innovation ecosystems:
FEI EMEA 2015 FIELD TRIP 1: OTTAKRINGER BREWERY
Led by the Ottakringer Team, Thursday, 12th March  2015 from 15:15-17:15
For more than 175 years, Ottakringer has brewed the most refreshing beer in Austria and today is the only urban brewery and one of the last major independent breweries in Austria.
As a medium sized family business, this success came from the combination of both tradition and innovation.
You will experience this innovation first hand as you go on a guided tour of the brewery that gives insight into their innovative production and brewing process, as well as the history, marketing, and current market situation, all followed by a fun tasting.
FEI EMEA 2015 FIELD TRIP 2: MOSTLIKELY
Led by Wolfgang List, Partner, MOSTLIKELY, Thursday, 12th March 2015 from 10:45-12:45
MOSTLIKELY combines architecture, computer graphics, design and sound. Their outstanding projects vary from buildings to art-installations as well as from videos to music productions, whereas boundaries between branches are most likely free flowing. The agency is run by the five partners Wolfgang List, Kurt M'hlbauer, Maik Perfahl, Mark Neuner and Robert Schwarz.
The tour to their Vienna office will give you an insight into how the factory of the future may look.
For their extraordinary products MOSTLIKELY received awards like "The Prix D'couvertes" at the "Maison et Objet" fair in Paris and the "MINI COOPER Design Award" at the "Blickfang" fair in Vienna. Preview some of their work below:
THE LOOP, Graz, 2014: Workshop at the Kunsthaus Graz held by mostlikely for students of the TU Graz.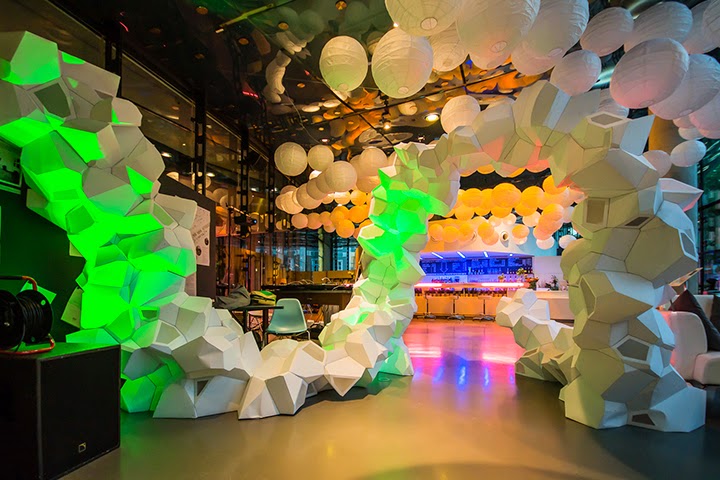 The loop, a 5m long and 2,5m tall paper scultpture built by 21 students of the TU Graz. The students designed the sculpture in one day and built the whole structure in 4 days under the eyes of the visitors of the Kunsthaus Graz. 330 various stones made out of paper and approximately 900 working hours formed this loop.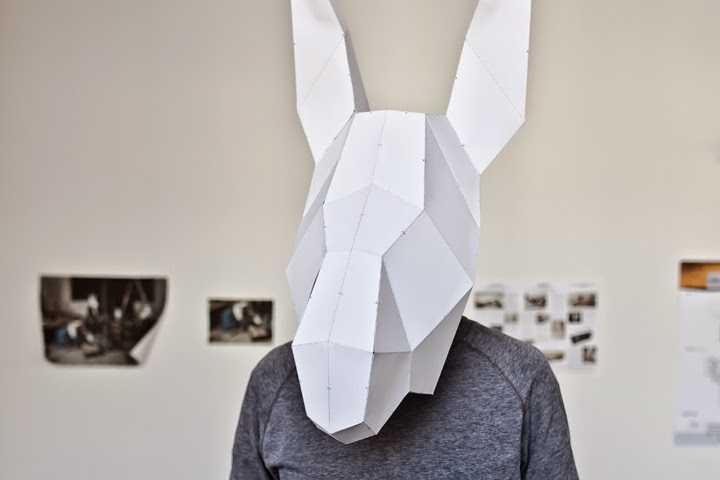 MOSTLIKELY ANIMALS, Vienna, 2012
A complex 3D computer model gets transformed into a low tech paper model.
CGI ' COMPUTER GENERATED IMAGERY Showreel: This is the place where two worlds meet. The CG-specialist and the Designer/Architect. MOSTLIKELY blends the best of both. With years of experience in the fields of architectural presentations, visualizing concepts and bringing ideas to life, they have worked on animations, visual effects, illustrations, revisualizations, concept designs and motion graphics with numerous agencies and architects.
showreel_2011 from mostlikely on Vimeo.
FEI EMEA 2015 FIELD TRIP 3: INNOVATION @ SIEMENS:  LIVING LAB SEESTADT ASPERN


Led by Paul Pavetich, Head Research and Technology Center Regional Development Austria, Siemens Corporate Technology, Friday, 13th March 2015 from 10: 45-15:00
Vienna is launching a large smart city project at the lakeside district of Aspern, one of the largest urban development projects in Europe. The vision is to create a world-class research project in a real environment (a "living lab"), where the energy-saving technologies needed for the city of tomorrow can be analyzed and optimized.
The tour to Siemens Austria will give you the possibility to learn more about the research activities of Siemens for the smart cities of the future. You will get insights about Corporate Technology, the competence center for innovation within Siemens, and its research groups. During the guided tour through Siemens City, you will see the energy-saving technology implemented in the sustainable office building.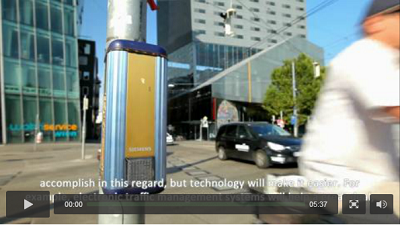 Talk to us about how to #MobilizeInnovation! Tweet your ideas, best practices or biggest hardships.
Together we can do this!
To learn more about FEI EMEA, access the full brochure or register to attend and participate in the field trips, workshops, Trendzwalk and more, visit: www.FEIEurope.com.