Supply chains felt the full force of COVID-19, leading to industry rapidly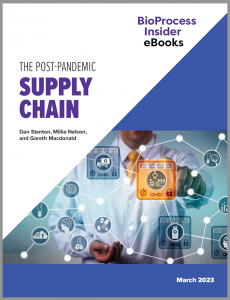 adopting new protocols. As a post-pandemic world emerges, this ebook looks at both how the lessons learned have become standard among biomanufacturers and how rising macroeconomic threats including inflation and climate change continue to force supply chains to evolve.
To read the eBook, please fill out the form on BioProcess International.