The blog that accompanied
the podcast included a
photo of my nephew
enjoying one of his favorite treats: a
bowl of Campbell's chicken noodle soup.
While I would
like to attribute the popularity of that blog post to the kid'he's got
undeniable charisma'I know this not to be the case.
And so Ms.
Morrison was kind enough to answer a few more questions via email about putting
innovation strategy to work at one of the
all-time greatest heritage brands.
"We've recently made
open innovation a priority at Campbell because we see the value in leveraging the experiences of others," Morrison told
Forward Focus
.
"We are working to define Campbell for
a new generation of consumers," she added.   

It really is a tightrope walk, as I said last time, to innovate when you're an icon. Morrison calls it 'thinking outside the can''both figuratively and literally.
We've included
the original Q&A and tacked on a few extras courtesy of Ms. Morrison for
your consideration. Enjoy!
And thank you, Denise.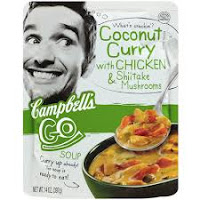 Now if y'all will
excuse me, I have a pouch of
Campbell's Coconut Curry with Chicken & Shiitake Mushrooms in the microwave in need of my attention'
Cheers!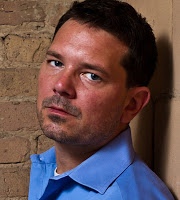 ABOUT THE AUTHOR / INTERVIEWER
Marc Dresner is IIR USA's senior editor and special communication projects lead. He is the former executive editor of Research Business Report, a confidential newsletter for market researchers. He may be reached at mdresner@iirusa.com. Follow him @mdrezz.