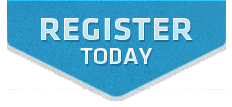 When was the last time you celebrated failure?
Creating an innovation culture is a long-term journey on an often bumpy road. There are many different definitions of what the "right" culture should look like. But in ALL scenarios, the ideal culture is formed from a combination of brains, trust, gut feeling and leadership.
Join us at FEI Europe, March 2-4 in Berlin, Germany, as Martin Ertl, Chief Innovation Officer at Bombardier Transportation discusses enabling a culture that allows for failure and manages uncertainty.
In addition to Bombardier, benefit from case studies from leading Innovation and R&D executives from: P&G, Johnson & Johnson, Nokia, Roche, Virgin Galactic, GE Global Research Europe, Coca-Cola Company, World Economic Forum, Deutsch Telekom, BP, Eli Lilly, BBC, Fidelity Investment Managers, Unilever, Swarovski, Whirlpool Europe, Siemens AG, PHILIPS, Shell, GSK, Henkel, ABN AMRO, Adidas, Alcatel-Lucent, AstraZeneca, British Telecom, Centre for Social Innovation, European Patent Office, EXTREMIS, J&J, Mars Foods, Merck Serono, Aalborg University, Mobile Brain Bank, Premier Foods, Rio Tinto, senz' umbrellas, London Business School, and more.
Download the Brochure http://bit.ly/h1kbdm

Visit the FEI Europe homepagehttp://bit.ly/h0yMsy

Register for FEI Europe by February 4 & Save '100 off the standard rate
http://bit.ly/g9cdzJ