By Marc Dresner, IIR

General Electric has
launched a company-wide initiative to increase its entrepreneurial aptitude.

This isn't some cheerleading
exercise; they're quite serious. The effort reportedly has support from Jeff
Immelt, himself.

Now, an organized push to
get more entrepreneurial and innovative at the likes of GE might surprise some
people.

After all, it's a company packed
with brilliant engineers and it originated with one of the most famous inventors
in history, Thomas Edison.
GE aims to recapture the Thomas Edison mentality, entrepreneurial behavior and focus of its early days.
GE already has an electrifying
presence in a plethora of industries and categories: from power to plastics, transportation to entertainment, home
appliances to healthcare, financial and information services'

In short, entrepreneurial innovation
is GE's business; it's in its DNA.

So what gives?
'We have size, we have scale. Sometimes, that stands in our way.' - Marilyn Gorman, GE
Well, for starters GE is among the world's largest corporations. Secondly, it's about 130
years old.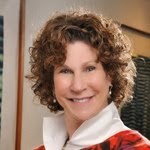 Marilyn Gorman, GE
These attributes while
impressive are not necessarily assets in a world where agility and flexibility
increasingly make or break not just companies, but entire industries'and in
shockingly short bursts of time.
So, GE aims to 'recapture
the entrepreneurial behavior and focus that drove us from our early days,' according
to Marilyn Gorman, an executive development leader at GE closely involved in with
initiative.
That's no easy
feat when you're attempting what amounts to a culture tweak among 300,000
employees, Gorman said.
'Culture eats strategy for lunch.'
'Culture eats
strategy for lunch,' Gorman told 'Forward Focus' in a podcast interview.
'If you don't
take into account how people feel about what's going on and keep your ears open,
whatever that change is and how engaged they are in it, it will not ultimately
be successful,' Gorman emphasized.
GE has deployed a number of tools, including a 'change acceleration
process'

To that end, GE
has deployed a number of tools'including a 'change acceleration process''designed
to embed the voice of the employee into initiatives.

Of course,
leaders are personnel, too, and their role in this undertaking is getting equal
attention.
Avoiding the Blame Game...
'I think the
natural tendency is to assume that if there is a problem requiring change, it's [due to] somebody else in the organization,' Gorman noted.
Senior leaders might think middle managers are the problem, while middle managers are looking to them to model the behavior change.
'Sometimes, senior
leaders will think it's the middle managers that are the problem, while the
middle managers are looking to them to model the behavior they're after,' she added.

'Our employees really
want the tools and the freedom that will allow them to drive more creativity
and more of that entrepreneurial spirit,' Gorman said. 'Our leaders are also
really embracing a new set of behaviors that will help support that entrepreneurship.'
It's just more work...
One of the most overlooked
hurdles companies encounter when trying to effect a broad behavior change is managing
bandwidth.
Sometimes companies don't articulate clearly enough what people can stop doing.
'In companies, we often don't articulate clearly enough what people can
stop doing,' said Gorman. 'People sometimes
can feel like this is just one more thing they're being asked to do.'
In this podcast
with 'Forward Focus''the official interview series of FEI
2014'we'll take a deep dive into the entrepreneurial push at GE covering:


' Best practices and misconceptions about effecting
meaningful and lasting culture change
      
' Overcoming inertia and initiative fatigue


' Dealing
with the 'F' word: It's about learning, and much more!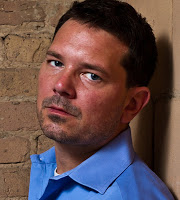 ABOUT THE AUTHOR / INTERVIEWER
Marc Dresner is IIR USA's senior editor and special communication projects lead. He is the former executive editor of Research Business Report, a confidential newsletter for marketing and media research, consumer insights and intelligence professionals. He may be reached at mdresner@iirusa.com. Follow him @mdrezz.