Reposted from our Private Brand Movement conference chair, Christopher Durham's site MyPBrand.com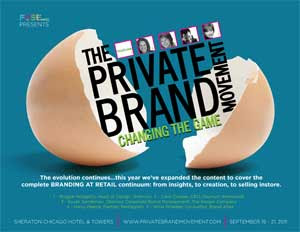 This is the next post in a continuing series on the upcoming Private Brand Movement conference, September 19 ' 21 in Chicago, Illinois. The series features a look at our keynote speakers and their topics. Our keynotes feature the most prolific minds on the topics that matter MOST: packaging trends, neuro-marketing, social consciousness, shopping behavior, next generation consumers, retail, brand identity, culture, design and of course Private Brand.
Tuesday will include a number of keynote addresses including a 11:45 presentation from Koen de Jong, Founding Director, IPLC & author of the recent book on European Private Brands, Private L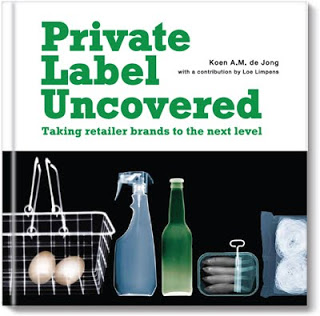 abel Uncovered.
Koen de Jong (M.Sc. Economics, Erasmus University Rotterdam) is Founding Director of IPLC. He successfully held various commercial and general management positions at leading manufacturers of private label in the United Kingdom, Germany, France and the Netherlands. His employers were, consecutively: Dailycer (breakfast cereals), United Coffee (coffee and tea), Dalli Werke (detergents, household cleaners, personal care) and Lamb Weston (frozen potato products). Koen is fluent in English, French, German and Dutch (mother tongue) and has an excellent feel for the cultural characteristics of the various countries within Europe.
Since 2003, he has been working as a consultant for a large number of manufacturers and retailers in Europe and beyond. As an author he published two books: Private Labels in Europe, trends and challenges for retailers and manufacturers (2007) and Private Label Uncovered, taking retailer brands to the next level (March 2011).
Koen will present: Creating Value Together: How European Retailers And Manufacturers Collaborate To Innovate
European retailers succeed in reducing the time-to market of their private label innovations. By closely collaborating with their suppliers they tap into themes that live in society and create private label sub-brands based upon this. To purchase Private Label Uncovered, go to www.iplc.nl.
Interested in this topic? Next week, the Private Brand Movement will present an exclusive interview with Koen de Jong. For more from Private Brand Movement chair Christopher Durham visit mypbrand.com.
To learn more, join us this September in Chicago for The Private Brand Movement. Download the brochure here and receive exclusive access to the 2010 executive summary when you fill out the download form. Register here for the event. Follow us on twitter for event updates @Private_brand.