"Nature is more than a mere economic good. Nature nurtures and nourishes us, so we will think of assets as durable entities that not only have use value, but may also have intrinsic worth. Once we make that extension, the economics of biodiversity becomes a study in portfolio management."
– The Economics of Biodiversity: The Dasgupta Review
The importance of conserving natural capital
We are surrounded by the abundance of nature, or we like to think so. Yet too much of the world is underfed or overfed. How have we come to this?
The foundation of our food system is the diversity of seeds, the myriad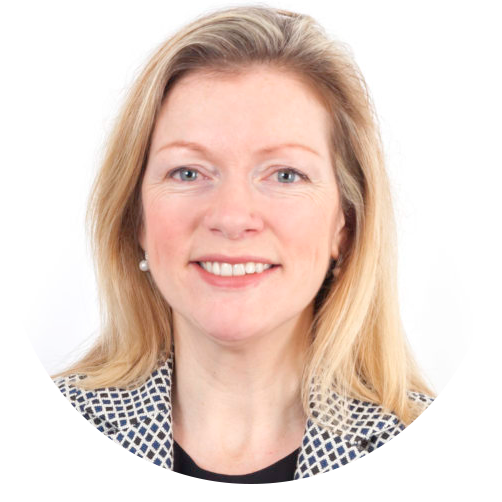 different types of wheat, beans, sunflowers, potatoes, eggplants and dozens of other crops. These food crops contribute an astonishing array of colours, textures, flavours and, most importantly, vital nutrients to our diets. They are just as much the bounty of nature as mangrove forests, coral reefs and panda bears.
Yet, like mangrove forests, coral reefs and panda bears, many crops and crop varieties are under threat, from changes in agricultural practices, climate, pests and diseases. We are losing this crop biodiversity at an alarming rate. And once lost, it is lost forever.
If we want to ensure that the grains, pulses, oils, fruits and vegetables we eat today remain on our dinner tables, and those of our grandchildren, we must reverse this trend.
Let's take the potato as an example. The potato is the third most important food crop in the world, with hundreds of millions of farmers and consumers depending on it worldwide. The disease called late blight, poses a serious threat to the crop, as indeed it has done in the past. It was the cause of the Irish Famine. But it is becoming increasingly common due to climate change.
At present, late blight costs potato farmers up to USD 10 billion every year and can destroy a farmer's entire yield leaving them without enough to eat and to sell. But scientists, farmers and breeders are fighting back. A project coordinated by the Global Crop Diversity Trust (Crop Trust) helped develop a new late blight-resistant potato called CIP-Matilde. As our climate heats up, this disease is appearing in areas where it has never been seen before, putting the livelihoods and health of millions at risk. By developing new climate-smart crop varieties, we can ensure this vital food crop remains a staple for future generations. New varieties are developed by crossing older varieties, and in some cases their wild cousins. Without old diversity, we cannot have new diversity to face the problems the future will bring.
Conserving crop diversity through genebanks
In order to protect the natural capital that is the diversity within the potato and all other crops, the Crop Trust was established by the international community in 2004 as an endowment fund mechanism. This generates every year a permanent and self-sustaining income to conserve and maintain crop diversity in genebanks around the world on behalf of humankind, forever.
"Genebanks" may sound complicated, but actually technologically they are fairly simple and financially they are cheap. They are places where dedicated scientists safeguard thousands of samples of seeds, or indeed potato plants in fields and test tubes, and make them available under internationally agreed terms to researchers, breeders and farmers around the world.
While universities have been using endowment funds for decades to support their programs and scholarships, this is one of the very few times that an endowment model has been used to provide an innovative permanent solution to fund a global common good – in this case, the crop collections safeguarded in international genebanks.
A share of the endowment fund return is withdrawn every year to fund the essential costs of protecting the crop diversity in these genebanks. Crop diversity collections require constant maintenance, and even brief disruptions or variations in funding can leave material at risk of permanent loss.
The conservation of crop diversity in genebanks is a never-ending task. Only stable, predictable support from an endowment fund can guarantee a global system of conservation of a global resource that is too important for anything less than perpetual care.
Safeguarding the diversity of crops
The Crop Trust endowment fund currently stands at USD 340 million. However, this is not enough. Our calculations are that we need USD 500 million more to safeguard the diversity of the most important crops that feed us all.
This is the cost required to ensure that crop diversity is adequately conserved for our children and grandchildren to enjoy the same foods we love. And it's also the cost required to ensure this diversity is accessible to scientists, farmers and crop breeders so they can adapt our agriculture to new threats and challenges.
To date, approximately 95 percent of the Crop Trust's endowment's value has been provided by national governments. The remainder has come from the private sector. To diversify its funding, the Crop Trust is making efforts to develop and pilot innovative funding mechanisms in coordination with interested private sector actors.
Crop biodiversity is one of our most important natural capital assets, and crucial in addressing the challenges we face.  We are looking to accelerate our work and widen our network of supporters. Please help us.
As the linkages between food security, biodiversity and climate change become ever clearer, and as we place greater value on natural capital, the Crop Trust is a credible and experienced entry point for companies looking to establish or deepen their commitment and impact in these matters.
From financial contributions to advocacy and awareness raising, supporting the Crop Trust's mission takes many forms. Reach out and let's work together to ensure a food-secure future for us all – forever.
Join Janet Muir at IMpower Incorporating FundForum 2022. Find out more about the agenda and speakers here >>

*Header image source: The Crop Trust 
About the Global Crop Diversity Trust
The Global Crop Diversity Trust, known as the Crop Trust, is an international non-profit organization dedicated to conserving the world's crop diversity so it can be used to develop a more productive, nutrition-sensitive, equitable, sustainable and resilient global food system. We help to conserve crop diversity in perpetuity by raising and nurturing an endowment that supports key collections of crop diversity in seed banks and in the Svalbard Global Seed Vault, forever. For more information, see www.croptrust.org.