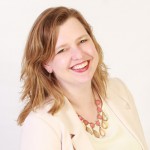 COVID-19 has turned the working life of millions of people around the world upside down. In this new weekly series, Caroline Byrd, Director of Commercial RA/QA at Leica Biosystems, offers an insight into how her work and the wider industry is being impacted by the virus.
"I lead the Commercial Regulatory and Quality team for Leica Biosystems, which is a team that spans the entire globe. We work together as a team completely virtually, even before this COVID-19 outbreak. We should be totally used to this, right? No problem. No changes. Keep pushing.
I was in Los Angeles for our company's leadership kickoff meeting in January when the virus first broke out in China. None of our Chinese colleagues could attend. They sent a nice video from China, spliced from short clips filmed from their homes. We all thought the virus was such a shame, and let's hope that clears up quickly for them. But they were smiling and seemed well, so we just carried on as usual.
Two weeks later, I was in Lisbon with my European and Middle East colleagues and we started to see the virus really take its toll in China. The virus was starting to appear in other places, but people were put immediately in quarantine and all seemed fine. February 14 was the last time I've seen any of my coworkers in person.
Since that time, all conferences and travel anywhere have been cancelled. Eating at restaurants – cancelled. Vacations – cancelled. The world feels cancelled!
Or maybe the opposite, because now I'm not just a full time working mother working from her home office, I'm also a homeschool teacher for 5th and 8th grade children! My managers and peers are also at home schooling their kids, or with small babies and toddlers, barking dogs, and with spouses at home trying to share a single home office…it's a LOT to take on overnight!
Yet, through all this, we've been more united across my always-virtual team. We know we are all in this boat together. We're juggling so many priorities and anxieties all at once that there is no time for makeup and formalities anymore. Home and work life have had to blend. We're all working from our homes with video cams on, and kids and spouses and dogs all come jumping unexpectedly into the frame. We say hello to the people in the background and talk about their day and what's happening in their community. We're seeing each other as people with lives outside of work.
Kids are also seeing first-hand what mom and dad do. "Take your child to work day" used to provide a connection to the workplace for kids, to help them understand what "work" looks like. But those experiences are impossible when working in a global organization to solve problems you can't touch or see physically. But now they are home to see people on my computer screen from China and Brazil and Europe, all together working to solve the issue of the day.
Ironically, the 2020 corporate focus we discussed in January was "People First". It was intended to focus our leadership team this year on career development planning for our employees. No one knew how important, and even more basic a meaning, that tagline would be until now. We've become human again. Well being first. Without that, nothing else can happen.
So please take care of yourself, your family, and each other right now so we can hug it out at a happy hour in person real soon!"