This
post was originally published on Orcinternational.com
By Natasha Kennedy,
Senior Vice President, Strategy Research and Matt Roddan, Vice President,
Employee Research
A company doesn't have to be the driving force behind one of
the year's most fascinating to demonstrate innovation, but to foster employee
engagement workplace innovation must be a part of the organizational DNA.
According to our research, 59 percent of HR managers say innovation is critical
to business success, yet only about one-third of organizations are focused on
creating an innovative culture.
Yet, any employee, in any role can harness innovation to
make a difference in the company and brand. They simply have to know where,
how, and why.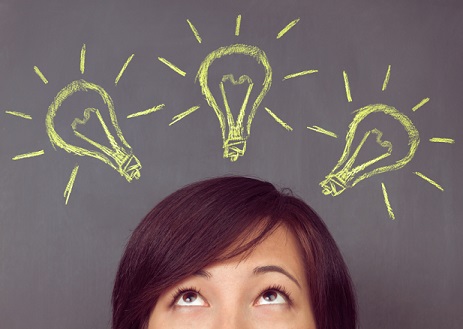 The Where
First we have to clear up the ambiguous, often intimidating,
definition of what it means to innovate. We define innovation as doing
things differently to produce better, more efficient, and valuable outcomes for
the evolving needs of your business and your customer base. A common
foundation that underpins successfully innovative organizations, such as these
is the fostering of a culture of innovation that brings out the best in
employees. They encourage disruption to the status quo and challenge employees
to bring about change.
Innovation can occur on a large or small scale. It can be as
simple as making a process easier, saving money with a new solution, or finding
a way to make a task more productive. In other words, innovation is not limited
to one group, job, or department; it can occur anywhere within the
organization. The key to creating a culture of innovation is to make innovation
a part of everyday work life.
Employees need to understand that they are permitted to
think about making things more agile and they should consider ways to disrupt
the norm.  Employees feel challenged, engaged and valued when they are
encouraged to innovate, which positively impacts performance and job
sustainability.
The How
Companies can foster new ideas by providing employees with
time to innovate. Managers should encourage out-of-the-box thinking and
challenge employees to find new ways to approach common issues. By encouraging
innovation and advocating collaboration among groups and across teams, new and
exciting ideas have the opportunity to take root. Put incentives in place to
motivate employees. Hold employees accountable and reward the effort rather
than the outcome. The goal is to create an environment for growth and change.
While not all ideas will prove fruitful, an environment where employees feel
free to think and create will foster engagement.
The Why
Innovative ideas can take a company to the next level,
foster relevance, and create an environment where employees are excited and
enthusiastic to work. Take sportswear manufacturing company 
Nike
 as a stellar example.
To foster innovation, all Nike employees work within a framework called 'The
Nike Maxims.' We've highlighted four of the maxims making it clear that
innovation is a priority:
'        
It is our nature to innovate
'        
Simplify and go
'        
Be a sponge
'        
Evolve immediately
By introducing these maxims to new hires from day one,
employees know exactly what is expected of them, and they understand the
importance of innovation in the workplace.  
There is a definitive link between innovation culture and
employee engagement.  Engaged employees tend to be loyal and committed and
will advocate for the brand. When engaged employees are also encouraged to
innovate and when the very culture of the organization commends new ideas, the
result can lead to significant impact on business performance.