Why Crypto is the Next Big Thing?
Investors are increasingly looking to add a bit of cryptocurrency, such as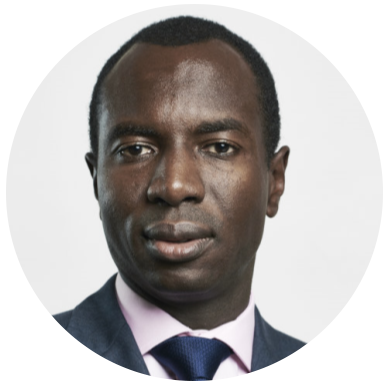 Bitcoin, to diversify their portfolios and capture some of the potential upsides of this new asset class. Cryptocurrencies, however, can be esoteric and difficult to grasp for new adopters and many ordinary investors - including how to establish a wallet and transfer tokens securely.
As a result, crypto asset management solutions are being created to help individuals and firms alike to take advantage of crypto without having to worry about the ins and outs or technical procedures involved.
What Is Crypto Asset Management?
According to Investopedia, Crypto asset management is the practice of purchasing and selling digital assets to be used as investments while managing a portfolio to experience an overall growth in value. Asset management is not a new practice but managing a crypto asset portfolio—or portion of a portfolio—has only become a necessity since cryptocurrency and other blockchain-linked digital assets drew the attention of investors.
Traditional asset management is dominated by two trends at the moment: One part of industry is ready to adopt digital assets in their tactical asset allocation via alternative investment allocation.
But most actors are not comfortable due to lack of knowledge of the crypto industry. It allows a lot of compliant players from Front-offices to Back-offices to secure transactions and be compliant. For example, as an asset manager, you can secure your trade with compliant market-liquidity providers such as the Sheeld Market (French startup), Scrypt (Swiss startup) or others.
What is a crypto market-liquidity provider?
A crypto liquidity provider is a financial institution that acts as a middleman in the digital assets markets. The provider buys large volumes of cryptocurrencies from the crypto exchanges or crypto foundations that issue them and then distribute them in batches to financial institutions who then make them available directly to corporate investors.
It can facilitate the execution of big trades of digital assets via OTC deals, because some cryptos can be illiquid. It can help crypto ETP providers to rebalance their portfolios, in seemingly real-time, to provide the best exposure to Bitcoin (BTC), Ethereum (ETH) and other cryptocurrencies.
Moreover, from a Back-office perspective, you can secure your digital assets with compliant custodians, such as Komainu (UK startup), Copper (UK startup) or Gemini (US startup).
What is crypto custody?
Crypto custody means securing the digital assets that proves you own of the funds held via third-party custody. In traditional asset management, all custodians are financial institutions, as required by law.
With crypto, however, holders can become their own custodians or use crypto via third-party custodians. Using diamonds as an analogy, you can either store them at home to keep them safe yourself or pay a third-party custodian to lock them in a vault protected by security guards.
You can have new sources of revenue for asset managers, corporates, and private banks to operate with crypto custodians. For example, you can earn interest from the crypto you deposit by staking or lending through the third-party custodian.
Blockchain – Token: New models?
The development of blockchain technology in wealth and asset management will create new business line. For example, people found ways to use blockchain technology to secure ownership of digital items, which gave those assets value.
Cryptocurrencies are only one of the types of crypto assets; as time goes by, more emerge. Use cases are only limited by the imagination; nearly every industry is researching ways to use blockchain and crypto assets to raise funds, streamline processes, reduce workloads, and cut expenses.
The rapid creation of tokenised tangible and intangible assets has created a need for tools to manage them as part of a portfolio. With a clear need present, tools have emerged to assist you in your crypto asset management endeavours.
How Is Crypto Asset Management Different?
Crypto asset management is different from traditional asset management only because it includes tokenised assets—any asset that has had value transferred to a blockchain. The platforms and apps give you more investing options and let you gain exposure to both traditional and emerging investment opportunities.
For example, as a professional of investment, you're able to view your entire investing portfolio with crypto asset management apps, which keeps you better informed and able to make investing and trading decisions based on real-time information across all your investments.
I strongly believe that is the right time for traditional wealth and asset management to take an active interest in digital assets, failing to have enough confidence to invest the money entrusted by private and institutional clients.
For example, the activities of fund services, securities custody, fund administration and services to securities issuers can be improved by new technology, blockchain and tokenisation of assets. The traditional players could be quickly out of competition due IT legacy, absence of the right, talented people and lack of an innovation department supported by executive board.
All industry players (Family offices, Private banks, Asset managers, etc…) should take an interest in this evolution to integrate new risks and develop new services. Otherwise, these players run the risk of being overtaken by customers who will know more than the financial service providers.
Who dares win!

Join Xavier Gomez at IMpower Incorporating FundForum 2022. Find out more about the agenda and speakers here >>