I enjoyed attending the Front End of Innovation conference in Boston along with Alexa Dembek, my counterpart from DuPont. A big shout out to my friends at Smart Org for making this possible!
Like so many people who attended this year, Alexa and I are keenly focused on strategies and processes that unleash growth for our businesses, with a particular focus on those enabled by emerging opportunities for disruptive potential for our businesses.
Obviously, it's easier said than done. And, without question, it's the No. 1 priority facing most innovators and businesses today as the pace of disruption continues to escalate.
I've learned over the course of my career that step-change innovation in a large company happens when emerging technologies meet new business models. I've also learned that innovation isn't possible without an integrated and holistic process that includes no less than four key elements, all working in tandem.
Market-Driven and Customer-Facing
First, disruptive innovation requires being unabashedly market-driven, with a relentless focus on customers and consumers. We can't get caught up in technology for technology's sake. If you look at the history of the most disruptive products and solutions over the last 20-to-30 years, simplicity and convenience for customers were the most value-creating attributes.
For us in the agriculture business, it's about making the lives of farmers and ranchers less complex and at the same time more productive and more profitable. Farmers today are inundated with complexity. On average they are looking at 50-to-60 major decisions they'll need to make during the growing season and throughout the year as they plan for the next season. Our job is to help simplify those decisions and bring greater clarity to lessen complexity.
Disciplined and Accountable
The second element necessary to drive growth through disruption is discipline and accountability. Sounds rather oxymoronic, perhaps? But I've found that appropriate discipline enables creativity. This often requires putting in place a strong governance model. At Corteva Agriscience™, Agriculture Division of DowDuPont, we've established what we call our Global Innovation Investment Forum, which guides our approach to innovating new solutions in seed, crop protection and digital tools. This framework is driven by corporate strategy, integrated into the business planning process, and connected to the business at the leadership and operating levels.
The investment forum plays a critical role in establishing decision-making rights and accountability for technical and resource allocation; as well as in establishing clear metrics for sales, profit and return on invested capital. But the structure also empowers innovators. We deploy differentiated approaches for core and transformational innovations, and a learning-based model for those innovations where our organizational experience is limited, the time horizon is longer, and the value capture mechanisms may be more difficult to define with existing knowledge.
Global and Local
The third element necessary to unleash growth through disruptive innovation is by thinking and acting both globally and locally. Innovation obviously doesn't stop at borders or at the end of a business day. It's happening 24x7, in every corner of the world. You need people and an infrastructure in place to monitor and transfer innovations seamlessly around the clock and around the globe. At Corteva Agriscience, having our R&D teams out in the local markets -- close to farmers, ranchers and consumers -- has been an important part of operating model.
Alignment and Commitment
The fourth element is embracing uncertainty. Securing alignment and commitment to projects and initiatives that are uncertain is critical to the innovation process. It's about taking smart risks and giving people the freedom to explore new horizons within a framework that is strategically aligned with the needs of your business and your customers. It requires a rigorous focus on the most critical uncertainties that can be addressed inexpensively and quickly, not those we may be most comfortable addressing. An important part of this process is also having the discipline to cull projects early on that aren't working or living up to their potential. Learning fast and apply the learning to future endeavors is an integral part of this innovation process.
Each of these elements I've listed requires us to balance discipline with creativity. While some may think these two forces are at odds, I would say they are absolutely essential to unleashing sustainable growth through disruptive innovation.
Quite honestly, we think of it as our competitive differentiator in the marketplace – bringing to market breakthrough, environmentally-sound innovations that farmers, ranchers and consumers expect while generating greater productivity and profitability for our business. To my way of thinking, that's the heart of sustainability and innovation.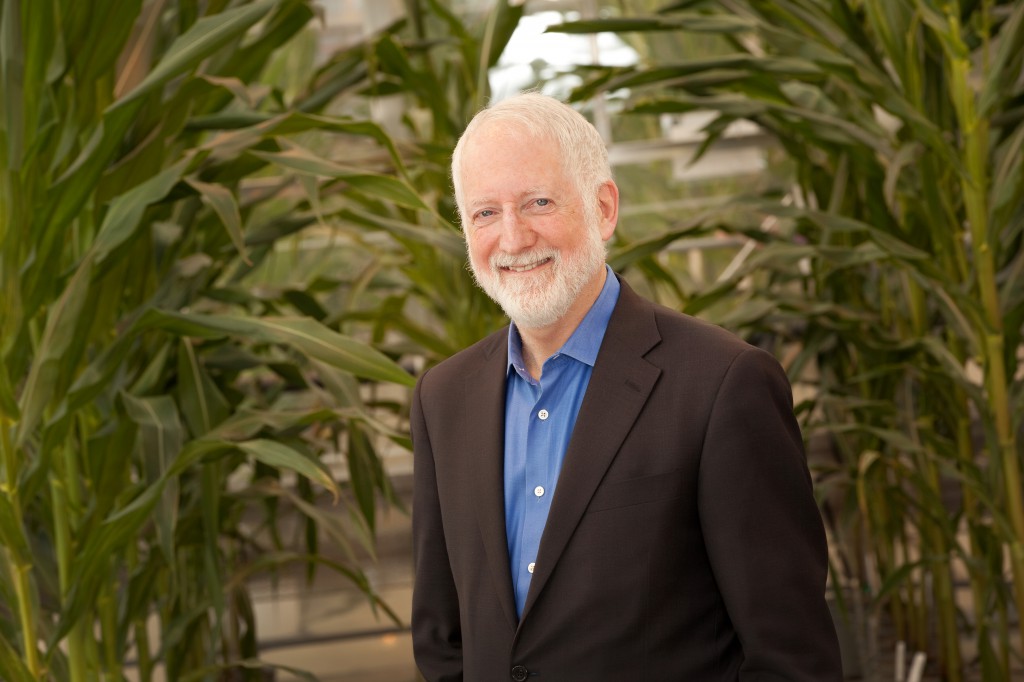 Neal Gutterson is Senior Vice President and Chief Technology Officer at Corteva Agriscience™, Agriculture Division of DowDuPont. Find him on LinkedIn at linkedin.com/in/nealgutterson and on Twitter @nealgutterson.