Digital transformation is all the rage right now. Most of the Fortune 500 have leaders with "digital" or "transformation" in their titles, if not both.
Don't get me wrong, converting traditional analog businesses to digital ones using software and data is hard. Really hard. And of course, it's necessary. But coming from Silicon Valley, I am astonished that big companies are only just getting around to really deep digitalization. I mean, wasn't the digital writing on the wall since, like, the 1990s?
Digital transformation, done right
Of course, converting from analog to digital processes is essential to your company's survival. It can even reduce costs, increase employee engagement and increase customer retention. According to my friends at ISG, one of the top consulting firms in the business, digital transformation can yield an ROI of around 5 percent. Alex Bakker tells me it's 5.4 – 5.8 percent, to be exact. He should know.
But digital transformation is extremely complex. Being human, leaders often put the big software decision before everything. It's one decision checked off. It feels like change without actually…changing – woo hoo! Like drinking a diet soda after downing a big burger, making a big software decision can feel like you're accomplishing something. In reality, says Prashant Kelker, you need to build for continuous evolution, adapt a portfolio approach focused on achieving business outcomes. Don an agile mindset, and build your digital stack for change. Don't just just buy SAP or Salesforce and hope for the best.
In short, you need to go about your digital transformation in such an elastic way that you can renew your organization continuously. Don't just "get married" to a huge digital platform and think you're done.
Digital transformation is not innovation
But the biggest illusion in digital transformation is that it will make you more innovative. Unh-uh.Going digital mainly lets you do the same things, faster. It reduces friction for users, be they customers or employees. It helps you suck less, and maybe even achieve occasional delight. But by definition, digital transformation replaces current analog processes with digital ones. Whereas innovation is about identifying unmet needs and new opportunities, and solving for them in novel ways that deliver new value and achieve adoption.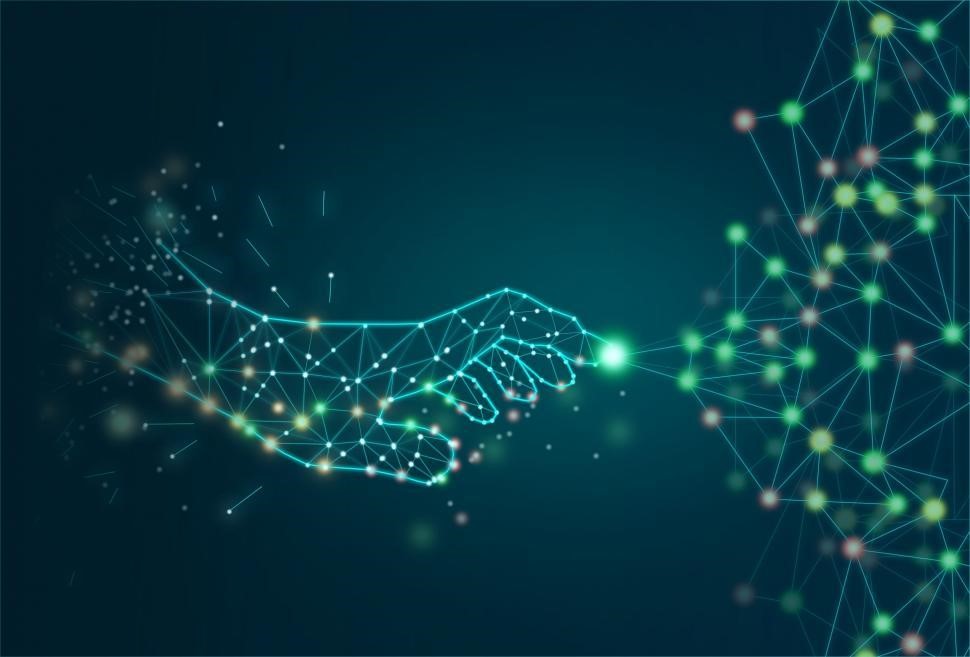 Photo: Jack Moreh 
The reason I am hitting this point so hard is that digital transformation is vacuuming up about $2 trillion dollars around the world. And because the ROI on digital transformation (if you get it right) is about 5 percent. But according to Harvard Business Review, the average ROI on Incremental Innovation is double that - about 10 percent. The ROI on Adjacent Innovation is 20 percent, And the ROI on Transformational Innovation? It's upwards of 70 percent. You do the math.
So, by all means, replace your analog processes with digital ones. Most definitely become data-centric. Follow Pratesh's advice and get your digital transformation right. It extends your runway. But don't make the mistake of thinking these efforts are innovation. Exploring unmet needs, new opportunities, adjacent markets and even new business models is essential to outpacing disruption.
Rub your stomach and pat your head
So can you just get this digital transformation thing out of the way, then get into innovation? Um no. You need to be able to rub your stomach and pat your head at the same time. In other words, don't put off innovation while you're going digital.
Why? Because they are two strategies for two very different purposes. And because if you get so consumed with going digital, you are less likely to see the oncoming iceberg. You're more likely to miss or downplay the new market entrant with a dazzling new business model that within two years, is eating your lunch.
To be blunt, doing the same stuff faster is not going to prevent the likes of an Amazon, an AirBnB or an Uber from entering your market. Innovation is a totally different muscle you need to develop, and then exercise forever more. Like digital transformation, it's not a box you tick off once. You can't send a bunch of execs to Silicon Valley for a week and think you're doing innovation!
Innovation requires a culture of continuous self-disruption. Think about this: Amazon expanded the array of products it sells a thousand-fold at the same time that it converted its logistics system with robotics, at the same time it developed Amazon Web Services (AWS), an entirely new business. By 2018, AWS accounted for 56 percent of Amazon's total operating earnings.
Digital transformation is about efficiency and ROI in the low single digits. Innovation is about top-line growth, with ROI in the double-digits. Let's not mix the waters.
About the Author:
Suzan Briganti is CEO and Founder of Swarm Vision. Swarm Vision is a software-as-service platform to identify, organize, develop and leverage innovation talent in the enterprise to drive growth. Suzan brings 25 years of experience in research, strategy and innovation. She has grown Swarm Vision from a garage start-up to a trusted solution provider to global Fortune 500 clients. Suzan leads Swarm Vision with a focus on building great products and teams. Suzan has an MBA summa cum laude from Boston University and a design degree from Italy. She serves on the International Standards Organization for Innovation Management (ISO 56000), representing the United States. Suzan is a frequent writer and speaker on innovation in the workplace. Contact: suzan@swarmvision.com