Braden Kelley, Director, Innovation & Human-Centered Design Services at Oracle
This helpful presentation was a Game On! learning intensive at the Back End of Innovation conference 2018.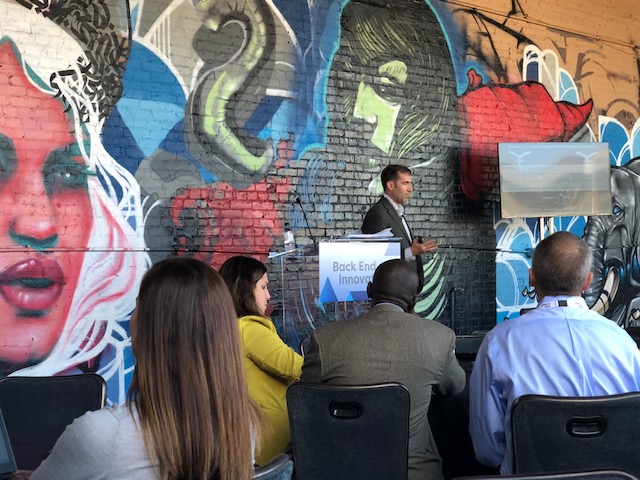 Many innovators suggest that you fail fast and then learn. Braden Kelley suggests an alternative route: learn fast. To help you foresee some of the learning, he has created a canvas on which you test growth hypotheses.
The big question the canvas exposes is how do you test your notions quickly and inexpensively before you make mistaken investments by taking a new product or service to the market.
The goal is to accelerate the pace of learning, innovation, and change.
So, how do you learn fast? You need to focus on learning from the outset, Kelley says, and incorporate this learning throughout the project cycle. Once you generate an insight, and have this hard-earned kernel, you can unpack and turn it into action.
If you need to troubleshoot a concept or an aspect of a conceit, it would be a prudent step to draft a hypothesis. What do you want or need to test? Begin by crafting the articulation of the hypothesis.
The second part of the Canvas helps you gather which people resources you need to full test the conceit.
The third section explores what resources are needed to properly fulfill this experiment.
Then, the canvas turns and asks, what are the risks? How do you look at them? How do you best think through them? How do you forecast them? Given this pre-work, you are now ready for the Setup section. This phase includes thinking through prerequisites.
Now, we draft the learning objectives. What do we hope to learn by running this experiment? How are we going to measure what we intended to learn? Does it gather actionable data? Does it validate or invalidate the hypothesis?
The next sections help unpack Assumptions and better predict Barriers. A few other phases include an Execution phase and a Wrap Up phase. Ideally, the project team should collaboratively create the content of the canvas.
After you gather all the thoughts from the team, it is important to prioritize the order of questions and needs that presented themselves.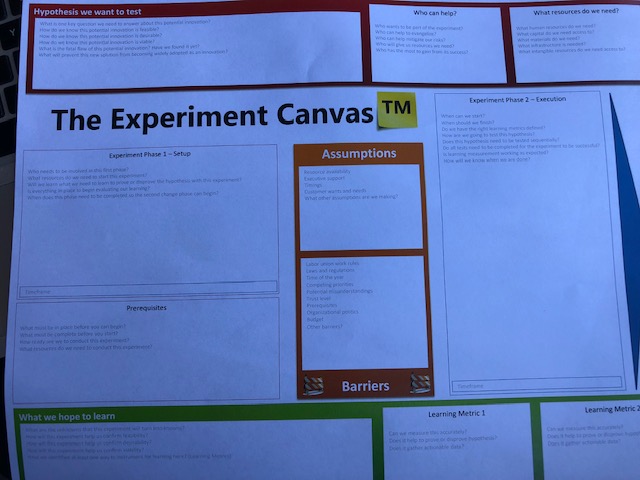 We filled it out quite rapidly in the workshop. We chose a project we are currently working on and jumped into the process. We were given 20 minutes, which was ample.
After filling out the Canvas, Braden Kelley asked the group what their experience was like with the Canvas.
"I could see this canvas being beneficial to build up a collaborative spirit of a team," said one participant.
Anther added: "The tool helped to understand the threshold for making a decision to move forward or not."
If you need clarity around a business concept for a new product or service, you should invest a little time and vet the fundamental mental model and assumptions. This tool provides a refined sense of clarity on such issues.