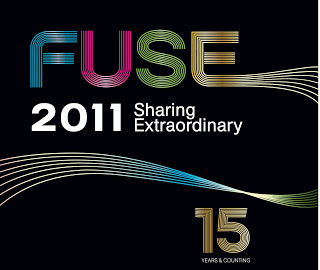 Over the past few weeks, Dr. Michio Kaku has been featured and quoted all over the press and media about what to expect next, given recent events - including a guest appearance last night on "The Late Show with David Letterman".
Now is your opportunity to hear from the mastermind futurist live at FUSE: Design & Culture // Brand Identity & Packaging as he presents...
How Breakthrough Advances in Science will Transform Business, Commerce and Finance
In this riveting keynote session, Dr. Michio Kaku will share his vision of what's next in business, commerce and finance based on recent breakthroughs in science. He is one of the most widely recognized scientific figures in the world whose personal goal is to complete Einstein's dream of a "theory of everything." He is the co-founder of string field theory, a major brand of string theory, which is the leading candidate today for the theory of everything. He is the author of several international best sellers, including Hyperspace and Visions: How Science will Revolutionize the 21st Century. For Visions, he interviewed 150 of the world's top scientists, many of them Nobel Laureates and directors of the largest scientific laboratories, about their vision for the next 20 years in computers, robotics, biotechnology, space travel, etc.
FUSE: Design & Culture // Brand Identity & Packaging showcases extraordinary stories of courageous brand strategy, inspiring design, culture and trends. Three important things have and always will be the backbone of what FUSE was created to achieve: Stories. Lessons. Community. Unite with the top minds in strategy and design to share groundbreaking ideas and strategies in a thought provoking and inspiring environment. Download the brochure.
Time is running out to sign up to join us - register today to secure your spot.
We hope to see you in Chicago next month!
Cheers,
The Fuse: Design & Culture, Brand Identity & Packaging Team
Fan Us on Facebook
Follow us on Twitter