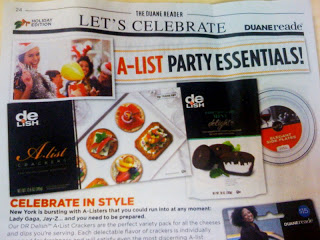 In route to work this morning a nice young lady offered me a bag of goodies from Duane Reade. Inside the bag was a Dove chocolate bar, citrus flavor lip balm and a trial size Allergy Eye Relief drops. What impressed me the most was their magazine "The Duane Reader". It was hip and very trendy and was packed with unique information about New York City.
Almost every other page within this 24 page "newspaper" had a reference to a private label product. I liked the minimal design of the packaging and the overall branding message and how it ties into New York and the 50 years Duane Reade has been in business here. Plus they referenced many unique things to do in New York City which was very unique.
Just in time for Black Friday shopping and the holidays this private brand is doing it right. The prices are definitely less expensive and I expect many new yorkers to pay a visit to Duane Reade.
After doing a little digging it looks like multiple brands across 2,000 SKUs will be developed for their label called DR Delish!
As per privatelabelmag.com:
To give visual expression to the Duane Reade brand's new positioning ' New York Living Made Easy ' Duane Reade has employed the creative services of CBX, a strategic branding consultancy headquartered in NYC.
First CBX provided input into Duane Reade's private brand architecture, and designed its private label brand imagery and packaging systems. Then they helped revamp the loyalty card brand image and collateral material. To further establish direct communication with Duane Reade's customer, CBX designed an edgy New York publication called the Duane Reader to help market and support all of their branding and product development efforts.
The private label brand portfolio was completely revamped along with the product mix to draw consumers into the store as well as enhance their 'uniquely New York' and value messages. Multiple brands across 2,000 SKUs were developed.
Duane Reade's and New Yorks CBX collaborated on multiple fronts to help strengthen their DR's relationship with customers, according to the CBX press release announcing the project.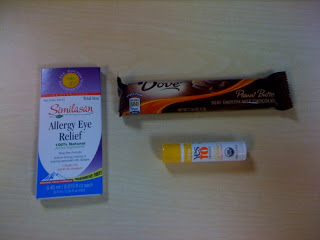 Overall I think this goodie bag was a nice touch and I LOVED the Dove chocolate and I will stop in to see all the unique products in your new private brand!