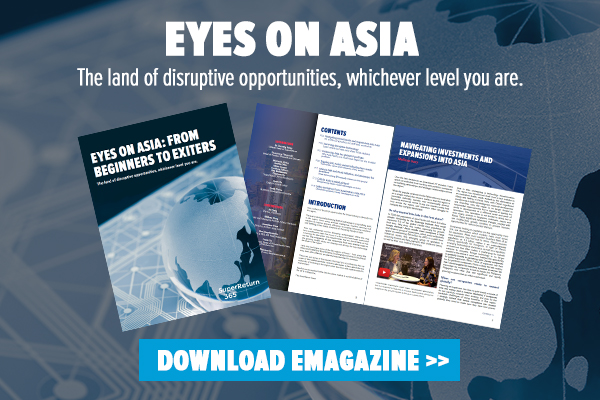 Asia, a place of bountiful opportunities for those looking to diversify into the region.
The ever evolving and advancing field of technology is a top talking point in the region. Whether it is creating innovative solutions, or trying to fulfill the needs of the rapidly growing digital consumers, businesses need to be ready to stay in the Asian arena.
Interview Features
Jie Gong, Partner, Pantheon
 Melissa Guzy, Co-founder and Managing Partner, Arbour Ventures
Josephine Price, Director, Anthem Asia Limited
Ben Simpfendorfer, Founder & CEO, Silk Road Associates
Frank Su, Managing Director, Head of Private Equity Asia, CPPIB Asia Inc.
Weichou Su, Partner & Head of Asia, StepStone Group
Panel Exclusives
Healthcare and health-tech: are they living up to the promise?
Mark O'Hare, CEO, Preqin
Gregory Hara, Chief Executive and Managing Partner, J-Star
James Ieong, Chairman and Managing Partner, Pagoda Investment
Innovative Asia: the world's hunting ground for new technologies?
Amit Anand, Manager Partner, Jungle Ventures Pte Ltd
Eric Wang, Managing Partner, GRC SinoGreen Fund
Joe Zhou, Founding Managing Partner, Keytone Ventures
Private credit: what factors are driving market development in Asia-Pacific?
Tod Trabocco, Managing Director, Credit Investment Group, Cambridge Associates
Chris Grizzard, Vice President, Bayshore Capital Advisors
Venkat Ramaswamy, Executive Director, Edelweiss Alternatives
Michael Tierney, Managing Partner and Co-Founder, Tanarra Credit Partners
The best way to provide consistent returns in Asia: what's your recipe for success?
Nirav Kachalia, Co-Founder & Managing Partner, Canopy Group
Heinz Blennemann, Principal, Blennemann Family Investments
David Do, Managing Director, Vietnam Investments Group
David Hand, Managing Partner, Crescent Point
Value creation in real assets: where and how?
Vishnu Amble, Investments, GreenGen Group LLC
Jason Chang, Co-Founder and CEO, EMR Capital
Anthony Liu, New Ventures Lead, Swire Properties
Ed Walters, General Partner, Tamarisc Ventures