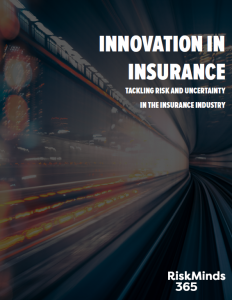 Are you expecting disruption? It is hard to say yes to the question because disruption is usually unexpected and unforeseen.
However, risk management is in the business of predicting the unpredictable, so what are you looking out for in 2019? We  surveyed Chief Risk Officers from some of the biggest insurance companies in the world to find out. Some of the results are unsurprising, but some of them are. Cyber risk is high on the agenda, so we spoke to experts in cybersecurity to explore the important questions: what are the particular challenges? What is cyber resilience? Are we at risk of a cyber attack? We also address the elephant in the room: InsurTechs – how do you distinguish between fad and true value?
On top of that, the importance of good conduct and the urgency of regulatory compliance are expected to transform insurance completely. It seems that the industry is embarking on a brand new and exciting journey, and we cannot wait to see it unfold.
Featuring:
Alicja Nocon, Risk Management Actuary, Munich Re UK &  Ireland
Lee Thorpe, Head of Risk Business Solutions, SAS UK & Ireland
Periklis Thivaios, Researcher, IE Business School
Dimitri Anagnostopoulos, Partner, True North Partners
Mihai Popa, IT Area Lead Continuous IT Operations, ING
Mark Camillo, Head of Professional Liability & Cyber EMEA, AIG
Rob Wainwright, Partner, Deloitte
Aurel Proorocu, Chapter Lead, Cybersecurity & Fraud, ING