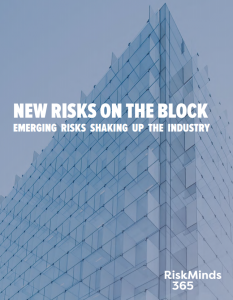 The nature of risk is evolving.
Some indicators are starting to suggest that economically the world is more stable than it has been since the onset of the global financial crisis. And while we may be far from a world without any financial worries, there now seems to be an increasing focus among senior risk managers on non-financial and emerging risks.
From cyber to conduct, FinTech to regulation, CROs need to balance more demands than ever before and broaden their skill set to effectively manage and mitigate a growing variety of risks.
In this second RiskMinds365 eMagazine of 2018, we welcome experts in several key areas, to discuss their thoughts on the new risks and shed some light on the best practice to keep one step ahead.