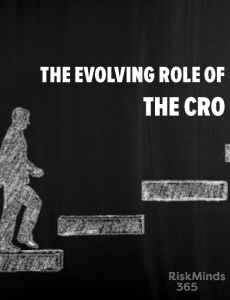 10 years on from the financial crisis it is safe to say that the risk management landscape has grown and developed, but has it really dramatically changed? 
Regulations such as FRTB, recovery & resolution, IFRS 9 and stress testing requirements, as well as the recent GDPR and PSD2 regulations, are undoubtedly helping to make banking a safer and more responsible sector. CROs are keeping a keen eye on the advancements in AI, computing and technology which continue to pose major threats to financial institutions, as well as the opportunity to digitally transform the business and reap the rewards. Another fundamental risk, that is not new but continues to dominate the discussion is and will be critical across every part of business, is risk culture. A poor risk culture can incentivise the wrong types of behaviours and result in large losses through rogue or insider trading, damage to reputational risk or a lack of team diversity.
In this edition of the quartlerly RiskMinds eMagazine, we will be diving into these key risks in the context of the developing role of the CRO.