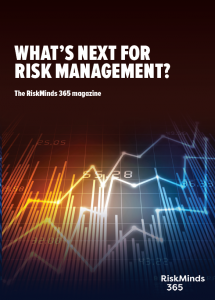 We are delighted that over 600 of you are joining us this year to celebrate 25 years of RiskMinds International. 
Over the past 25 years RiskMinds has evolved with the risk management industry- encompassing new cutting-edge insight and industry veterans sharing their expertise, growing the event to the encyclopaedic proportions it is today.
This e-Magazine includes articles from RiskMinds community members, covering regulation, risk culture and conduct and insights from our annual CRO survey,"what's next for risk management?" .