Intuit Senior Vice President and Chief Innovation Officer Shares the Secrets to Building and Optimizing a Company-Wide Innovation Program
In 2008, Intuit CEO Brad Smith instituted a radical, company-wide innovation program by top-down directive, with Chief Innovation Officer Kris Halvorsen at the wheel. Over the course of two years, the volume of viable options in Intuit's innovation pipeline tripled!
In this second installment of the expert interview series, 'EPIC Insights: Innovation Activation,' Halvorsen outlines key elements of the program, which includes unstructured time for people to step away from their daily duties to attack new problems in new ways, and a rewards system to incentivize innovators.
Of particular interest for E.P.I.C.'s attendees, a revolutionary feature of Intuit's program is the 'Intuit Partner Platform,' which among other things provides access to data in the company's established offerings to enable third-party developers and partners to help drive innovation at Intuit.
'It doesn't suffice to have creativity inside of the boundaries of your company if you don't have a way of connecting with and leveraging outside talent, ideas and new thinking,' said Halvorsen.
Learn more about Intuit's explicit spirit of open innovation from Kris Halvorsen in a special presentation at IIR USA's 1st Annual EPIC (Entrepreneurial Partnerships Innovation Conference) October 27-29 in New York City.
For further information and to register today, please visit www.iirusa.com/epic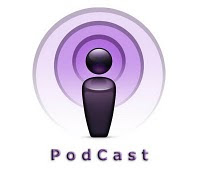 Listen to the podcast
Download the transcript or read it below
Greetings and welcome to the Institute for International Research Podcast Series: 'EPIC Insights ' Innovation/Activation'. This will be the second installment in a series of interviews with thought leaders and experts in the Innovation/Activation domain, each of whom will be featured at IIR USA's First Annual EPIC Event taking place October 27th through the 29th in New York City.
This group encompasses a wide variety of industries and functions, but they share one common denominator. Each of them has a unique talent for realizing the untapped commercial potential of the innovation surplus stockpiled in the minds and on the shelves of corporations and individuals alike.
Today, we've got a very special treat for you. I am extremely pleased to welcome Kris Halverson. He is a Senior Vice President and Chief Innovation Officer at Intuit. Kris, thank you for joining us today.
Kris: Thank you.
Before we get going, why don't you tell us a little bit about your background and, in brief, what qualified you for this kind of role and what you do?
Kris: Right. What I think qualifies me is I have a deep sense of intellectual curiosity that has driven me from my hometown of Oslo, Norway where I embarked on my personal quest for knowledge at a very early age. I got interested in language and linguistics at an interesting time when Noam Chomsky had recently re-defined the way in which you would approach that very complex topic and be able to subject it to formal analysis. I spent my university career, really, on a quest for interesting problems and interesting people to work with in formal linguistics. After a while, in the early 70's, computing was coming online and I got interested in the possibility of interpreting language using machines. That brought me to MIT where I spent some very interesting years with a great group of people, both in psychology, linguistics and computer science AI. That set the direction for the next 15-20 years where I was at Xerox PARC Research Center doing research and leading research in all different aspects of content processing. Eventually, the Internet came and PARC actually was, early on, one of the people who attacked the problem of cataloguing the Web. True to PARC tradition, we didn't commercialize that, but I think we were the first people who had the 'Web in a Box' (all of the Web content on spinning discs) and subjected it to both statistical and linguistic analysis. After that, I switched over to HP where I ran the research
for the services business for HP. Fascinating experience that brought me to India and China where I had a chance to set up the first IT industry research labs that were really focused on creating offerings for emerging markets, as opposed to creating offerings for Western markets in emerging markets. During this time, I also had the opportunity of complementing my technologist's point of view with a more holistic view of business in that I joined the Board of Semantics when Internet security became a pressing problem in 2000. And also two companies that in size were very different from than the ones that I had been used to at HP or Xerox; much bigger. I got a real interest in how smaller companies operate, how they can be the engine of growth and in particular, how you take large scale innovation from large scale companies and then custom fit them into a much smaller frame, but one that you can move faster.
To your understanding, Intuit obviously established a company-wide innovation program. Can you tell us a little bit, as far as you know, as to why they did that, when they did it and what did the program at the time entail, both from a conceptual and an operational standpoint?
Kris: Innovation is really in the DNA of the company. Scott Cook, the co-founder of Intuit, he has from the very beginning when he approached the problem of helping people with their personal finances been there with a mindset of customer-driven innovation and understanding the deep customer problem and then finding ways to solve it well so that that can also be used to build a sustained competitive advantage. So, I think in a certain sense, the program was always there. But then, as companies grow, mature, some of the spark disappears and in the mid-2000's -- in 2006 when I joined the company, there was a recognition that even though Intuit had been recognized by as serial and done it with personal finance and very low cost, Payroll had done it with bookkeeping, accounting, QuickBooks that did accounting without people having to know about accounting. Even though the company had been the introducer of truly innovative offerings over and over again, the last five years -- we look back from 2006, we hadn't had big wins in terms of new product offerings that really took off big. We had, probably the last one had been TurboTax Online, which was huge, obviously, but that was actually done early; in the late 90's when Intuit was very early to the online services game with that offering. So, the then CEO Steve Bennett said: 'We need to do a re-fresh here.' He turned to me and we agreed that it was really a deficiency at the time in the technology pallet that the company had to work with. It was desktop-focused, TurboTax Online, had taken data entry using keyboard to a fine art, but it wasn't anything else in terms of image recognition, speech recognition, other ways of communicating with the systems. It didn't have a presence on mobile devices, for example. It wasn't open to user contribution and the social aspect of computing. And that, I think, was the first step in the program. Then our new and current CEO in January, 2008 came on board, Brad Smith (an internal hire). He had been with the company for five years. He was really the one who said: 'We want to have a company-wide p
rogram. We want to be an innovative growth company'. And set a focus for us around social, mobile and global expansion. And the program was then rolled out on a broad basis. It included unstructured time for people to be able to take time off from their daily duties to attack new problems in innovative ways. Established a program to reward innovators. Implemented 'Horizon
Planning' that helps us with resource allocations so that we get a good balance between long and short, etc.
How about some of the results from that effort? Can you tell us a little bit about how your focus on innovation has helped produce?
Kris: I think the most striking thing was that in the course of two years, we tripled at least the number of 'at bats'. I'll tell you what I mean by that. We believe in launch and learn, small team, rapid duration with customers and in order to win with that kind of democratized innovation process, you have to have many 'at bats'. You can't just use central planning and say: 'These are the three initiatives. We'll invest in these for the next five years and we'll roll them out.' You really need a good supply of options. And then have customers and the market decide which ones are the winners and then do the right kind of focusing as a consequence. Prior to 2008, we simply didn't have enough 'at bats.' Through this program we went from about 10 introductions of customer-facing offerings, pilots, experiments, to about 30 in 2008. And that then opened up options for us. For example, we saw again in 2008 the first mobile offering from Intuit in a completely new platform, new technology and it now became possible for our customers to use a mobile phone to accept credit card payments, for example. Next year, we saw the use of image recognition in the tax offering with SnapTax where you could use your camera phone to take a picture of your W2 if you had a simple tax situation and the rest was really done for you. The system interprets what information is on the form, your name, address, social security number, income, withholding, etc. and then goes all the way through an electronic filing. So, you could see that we moved both in quantity and in type initiatives into a whole new sphere, I'd say.
Sounds like a place where you are having a lot of fun.
Kris: I think that's true.
When you mentioned earlier that innovation is in the DNA of Intuit, an organization devoted entirely to the kind of innovation thinking with the resources that you have, it is something that requires some support and some champions. It's obviously not for everyone. Can you tell us a little bit about who the champions of this function are and how do you encourage employees, since it is company-wide, to really get involved in that innovation bandwagon?
Kris: Very good question. Yes, it is company-wide and it is really kind of a mass movement. We do believe that everybody has the potential and really the obligation to apply their innovative spirit to the customer problems that we go after. It is really about encouraging and enabling the whole company and not just an elite team. The senior leadership in the company, as I mentioned Scott Cook, the founder and Steve Bennett, the CEO when I came on and most definitely Brad Smith, our CEO since 2008, have been firmly behind the proposition that the key to growth is innovation and the programs, whether it is that unstructured time, whether it is the innovation awards, whether it is the innovation galleries where we highlight the results of employee's inventions and innovation attempts.
They have all been fully supported and championed by those senior leaders. Then it is also -- our company is structured around 10 business units. The general managers in the leadership of each of those business units, likewise there they implement the vehicle that needs to be engaged in order to have the innovation program be sustained. Finally, enthusiasm among the employees has, in particular for the notion of unstructured time and being able to go after new problems and be expected to have time to do that even though their priorital list is full up with near-term priorities for current releases for software, that they also have the confidence that by giving them the time to engage with new challenges, we will eventually get the energy and ideas out of that to grow in the future. That that encounters enthusiasm and engagement from the employees is really important to get it to work. So, you need both the senior level commitment, but then the engagement and enthusiasm from all of our employees.
To accomplish it on a company-wide scale, it's pretty impressive to be able to do that and it speaks volumes about the organization. If I can move on to the next question, part of EPIC's charter is to help organizations bolster their innovation pipelines by thinking more strategically about partnerships from a variety of perspectives. I know Intuit obviously has a very, very strong internal innovation aptitude. Can you share any experiences, advice or anecdotes related to partnering for innovation and maybe some lessons you've learned along the way? Or how Intuit might go about something like that.
Kris: You are absolutely right. It doesn't suffice to have creativity inside of the boundaries of your company if you don't have a way of connecting with and leveraging outside talent, ideas and new thinking. Obviously, there are more smart people outside of your company, regardless of how smart the people who are inside are. There are more of them on the outside. We found that having an explicit open innovation dimension to our program was important. But that intent of sourcing ideas from the outside isn't enough, particularly if you are a software company. You need to have the interfaces, to have the platforms, to have the spirit of openness that is required for people to be able to connect in with the capabilities that you already provide through your offerings. So, we embark on the creation of what we call: 'Intuit Partner Platform' that exhibits, interfaces, provides access to data in our established offerings so that our third party developers or partners can leverage that to their benefit/our benefit and in order to solve the customer problems. I think that mind shift of not only opening yourself up to ideas from the outside, but structuring in our case our code base in such a fashion that people can access it and can extend it, that's a critical step in accelerating innovation by being able to put the multiplier that a partnership can bring into action.
Kris, you've given us quite a bit to think about here. I wish I could listen to you all day. Unfortunately, you have places to go. So, for our listeners who want to hear more from Kris Halverson, he will be delivering the keynote presentation at IIR USA's EPIC Event on Friday, October the 29th. His presentation is appropriately entitled: 'Bringing Innovation to Life.' I can't think of a better person to be speaking on this particular topic. Kris, I want to thank you very much for being so generous with your time and sharing your incredible insight with us today.
Kris: My pleasure entirely.
For our listeners, if you would like to hear more or learn more about IIR USA's EPIC Event (and again, this is the first annual EPIC taking place on October 27th through the 29th in New York City), you can please visit us online at www.iirusa.com/epic
That will wrap us for today. We hope to see you in October. And once again, our great gratitude to Kris Halverson from Intuit who joined us today. We are sure to learn quite a bit from him on the 29th. Take care everyone.