Financial inclusion via payments, being a female founder in fintech, and post-FinovateSpring traction
Robyn Burkinshaw, Founder  & CEO, BlytzPay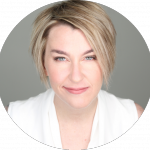 Robyn Burkinshaw is a FinTech Executive driven by simple connections. Beginning in distressed asset management, she was able to change the parameters around lending options, and bring a disjointed process some structure. Noticed for the streamlined system she created, Robyn was recruited by an established law firm where she cultivated a firm specialty and grew the practice capacity by 80 percent.
Leveraging her experience in customer satisfaction at the firm, she created her own agency, uniting high-risk industries to bring relief and respect to those needing some deferential assistance. Building the company, she became dedicated to elevating services in a personal way with regards to finance and technology.
Missed the last episode? Catch up now...