By: Navin Kunde, Ph.D.
Recently, our CEO asked us to make a 'Be Bold' pledge – something meaningful and achievable that would be initially uncomfortable but ultimately rewarding.
I wrote "Fall in Love with Problems, not with Solutions."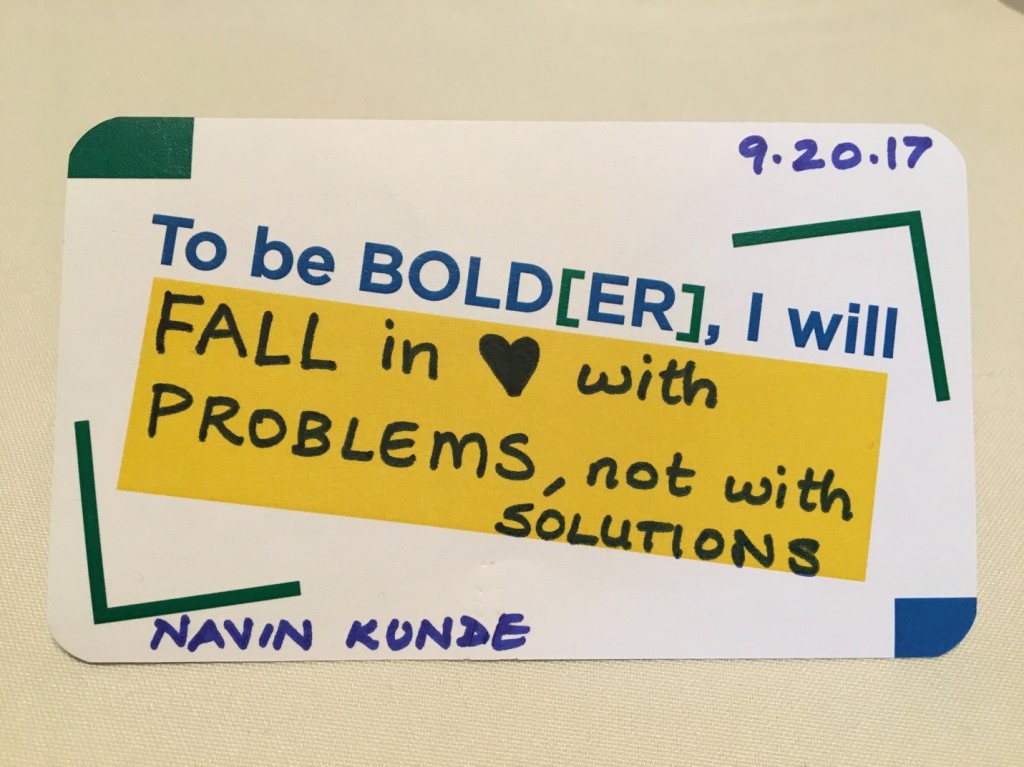 This is not something I came up with on the spot, but something I'd been noodling for a while, ever since I read an article about Hall-of-Fame NFL Quarterback Peyton Manning's style of play. Manning's willingness and ability to change plays on the line of scrimmage, often multiple times, as he read how the defense was lining up in front of him, was unparalleled. Those of us who have made innovation our calling have a lot to learn from him.
Peyton Manning did not fall in love with solutions, in spite of relentlessly practicing plays with his receivers in the off-season and the weeks leading up to each game. Instead, he was in love with the problem – the defense in front of him that needed to be overcome. If he could use a well-practiced "off-the-shelf" solution, he would ruthlessly unleash it, but he was equally willing to adapt in the moment.
Many innovators fall in love with their ideas and solutions. I've observed this for the better part of my two decades in the field, and have been guilty of it myself more often than I can count. But the hard truth is – our consumers, customers and stakeholders don't care about our shiny perfect solutions nearly as much as they care about their gnarly painful problems. And these problems are shifty, changing beasts – we should not get complacent and believe that our current approaches are going to tame them. Instead, we must keep our eye on them, fearlessly ask questions, learn, reframe and adapt.
So my Be Bold pledge for FY18, in honor of Peyton Manning (who, fittingly, wore jersey number 18), is to fall in love with problems, not solutions.