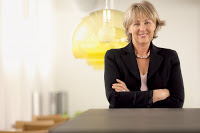 Josephine Green was appointed Senior Director of Trends and Strategy at Philips Design in 1997. She was responsible for research into Society, Cultures and People and pioneered the Strategic Futures' Program that helps companies and organizations think about and implement a human focused approach to innovation and growth.
Regarding socio-cultural research, a subject on which she speaks regularly and is a widelyrecognized authority, she says; 'While technology has undoubtedly improved peoples lives, it also has the potential to complicate and diminish them. That is
why we're building up our knowledge and insights on society and cultures and our engagement with users and stakeholders in order to better ensure that our
solutions are relevant and meaningful to the individual, the culture and society as a whole.'
Her passion is now in promoting new thinking and new knowledge in the specific field of Social Foresight and Innovation. Her advocacy in this area is based on the belief that we need different ways of thinking, being and doing if we are to live well, prosper and safeguard the future. 'We must not only re-invent our social industries such as health and education but also our lifestyles and even the very growth models on which they are based.' She promotes working in this emerging social space both as an opportunity and a necessity and sees the new technologies as an important enabler towards more social and sustainable solutions for the 21st century.
Here's a clip of Josephine Green speaking about changes to organizations that can make them more sustainable.
Josephine Green will be speaking at this year's Front End of Innovation Europe Conference in Amsterdam this coming Feburary. Don't miss your chance to see her!