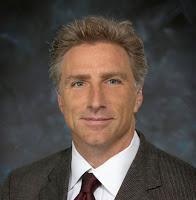 FEI Europe 2011 Speaker Spotlight Bracken Darrell
Bracken Darrell
President, & Executive Vice President, Whirlpool Corporation
Keynote: Looking at Extremes to Capture the Big Picture: Economy, Sustainability, Innovation and Life
Bracken Darrell was named president, Whirlpool Europe, and executive vice president, Whirlpool Corporation, effective January 1 2009.
He was named senior vice president Operations Whirlpool Europe in September, 2008. Darrell joins Whirlpool Europe with vast general management and marketing experience in consumer durables, including appliances and consumer packaged goods. He was president of Braun, a Procter and Gamble division, based in Germany and served as a general manager of General Electric's major appliance business. He also held positions of increasing responsibility in Procter and Gamble, Pepsi and Arthur Andersen.
Darrell holds an MBA from Harvard business school, and is a certified Six Sigma leader.
Here is a short video where Bracken talks about innovation at Whirlpool:
Largely credited with having given Braun "their mojo back", Bracken Darrell is now doing the same thing at Whirlpool Corporation. Currently leading Whirlpool's push to ensure that by 2015 every electronic product in the company is smart grid compatible, the move will allow energy companies to smartly measure the rate of each use of an electrical appliance.
Bio courtesy of http://www.whirlpoolcorp.com/leadership/executives/executivebio/brackendarrell,1.aspx
Make sure not to miss Bracken's Keynote: Looking at Extremes to Capture the Big Picture: Economy, Sustainability, Innovation and Life at FEI Europe 2011 in Berlin March 2-4, 2011. Hope to see you all there!