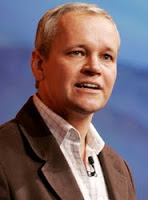 Steven Attenborough
Virgin Galactic
Keynote: A New Business Model for Crossing the Final Frontier, Virgin Galactic
Stephen Attenborough is at the forefront of space tourism. After almost 20 years in senior business and client management roles for a top London finance company, Stephen Attenborough decided that success and excitement did not necessarily go hand in hand. A chance meeting with a top Virgin executive resulted in a grand plan being hatched to create the world's first Head of Astronaut Relations for the world's first space tourism operator - Virgin Galactic.
"Stephen Attenborough considers himself to have the best job in the world if not the universe!"
Here is a great video where Steven talks about The Future of Space Tourism - interesting and passionate!
Bio courtesy of http://www.speakers.co.uk/csaWeb/speaker,2703
Make sure not to miss Steven's keynote session A New Business Model for Crossing the Final Frontier, Virgin Galactic at FEI Europe 2011 in Berlin March 2-4, 2011. Hope to see you all there!