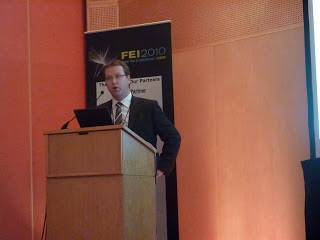 Presenters: Arend Jan van Bochoven, Senior Consultant, Innovation Management Group, Cambridge Consultants
Some organizations have become like walruses, they have excess fat that it does not need.
- Need to determine which 'excess R&D fat' to cut out requires clear objectivity
- Retaining sufficient RD for mature products while creating space for new initiatives
- Downsizing RD can cause unrest, impacting project delivery
- Assessing which location regime gives the best return on R&D investment
Organizations must be careful when cutting fat because:
- Cutting R&D further may irreparably impair it
- Morale may already be low and staff stretched to the limit.
- R&D may not have a good image among new potential recruits
- The self image of R&D may actually be perceived as technical world class externally
How to optimize your R&D location?
Sensitivity
1. Keep your key stakeholders involved throughout
2. Bring the key stakeholders together to decide what is important, before you start
3. Then, work with stakeholders to determine the practical R&D structures
Here's a short clip from his presentation below: