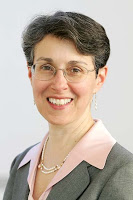 Teresa M. Amabile
Author & Professor,
Harvard Business School
Teresa Amabile is the Edsel Bryant Ford Professor of Business Administration in the Entrepreneurial Management Unit at Harvard Business School. She is also a Director of Research at the School. Originally educated and employed as a chemist, Dr. Amabile received her Ph.D. in psychology from Stanford University in 1977. Her research investigates how life inside organizations can influence people and their performance. Originally focusing on individual creativity, Dr. Amabile's research expanded to encompass individual productivity, team creativity, and organizational innovation. This 35-year program of research on how the work environment can influence creativity and motivation yielded a theory of creativity and innovation; methods for assessing creativity, motivation, and the work environment; and a set of prescriptions for maintaining and stimulating innovation. Dr. Amabile's current research program focuses on the psychology of everyday work life: how events in the work environment influence subjective experience ("inner work life") and performance (creativity, productivity, and commitment to the work). Before joining HBS, Dr. Amabile held several research grants as a professor at Brandeis University, including "Creativity and Motivation," from the National Institute of Mental Health, and "Downsizing Industrial R&D," from the Center for Innovation Management Studies. She was awarded the E. Paul Torrance Award by the Creativity Division of the National Association for Gifted Children in 1998, and the Leadership Quarterly Best Paper Award by the Center for Creative Leadership in 2005.
Dr. Amabile has presented her theories, research results, and practical implications to various groups in business, government, and education, including Lucent Technologies, Procter & Gamble Company, Novartis International AG, and Motorola. In addition to participating in various executive programs at Harvard Business School, she created the MBA course, Managing for Creativity, and currently teaches the course in Leadership and Organizational Behavior.
Dr. Amabile is the author of Creativity in Context and Growing Up Creative, as well as over 150 scholarly papers, chapters, case studies, and presentations. She serves on the editorial boards of Creativity Research Journal, Creativity and Innovation Management, and Journal of Creative Behavior.
Don't miss Teresa M. Amabile's keynote speech Inspiring Innovation: Re-Energizing You, Your Team And Your Organization at the Front End of Innovation Conference this May in Boston. Hope to see you all there!
Bio Courtesy of Harvard Business School