Yesterday evening, Vince Voron, Associate Vice President of the Integrated Marketing Strategic Design Team at Coca-Cola (and former Senior Industrial Design Manager at Apple) took us on a fascinating historical view of utilizing design to amplify your brand and innovate customer experience vis a vis his own professional experience at Apple and Coca-Cola.
He spoke about the importance of bringing designers into the boardroom and inversely inviting executives into the studio. Opening and nurturing relationships between the expert holders in each division, creating conversations between what seems like very diverse teams is extremely important. Inclusivity allows each team to share insights and create continuity of all brand assets and goals. Designers should be allowed the freedom to use all historical capital assets to tell a story (a holistic one).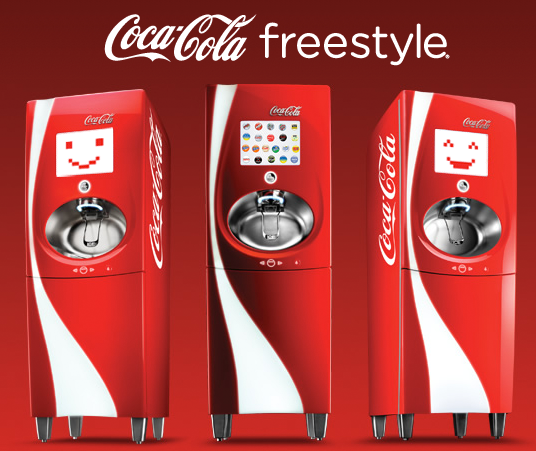 The best example he presented was of the Coca-Cola Freestyle Machine, a revolutionary fountain machine that incorporates the iconic look and feel of the Coca-Cola brand and assets with modern design elements and innovative technology (adopted from precise pharmaceutical micro-dosing systems) to deliver over 100 custom flavor options using an interactive touch screen to create an unprecedented customer experience.
The new self service fountains took four years to develop and integrated the historical look & feel of old fashioned fountains and vending machines, along with iconic branding and new rich design elements, and fused that with external research and creativity (true open innovation - utilizing outside intelligence and drawing it in) to create an innovative machine that even offers data mining on consumption, peak times, and locations back to headquarters.
It was a great case study on leveraging everything your company and brand has with the external creativity and technology to build new, beautiful, and strong, from a great foundation.
Now, that is SWEET!
Valerie M. Russo is a Senior Social Media Strategist at IIR USA with a technology, anthropology, marketing and publishing business acumen. She is a published poet and also maintains a literary blog. She may be reached at vrusso@iirusa.com. Follow her @Literanista.