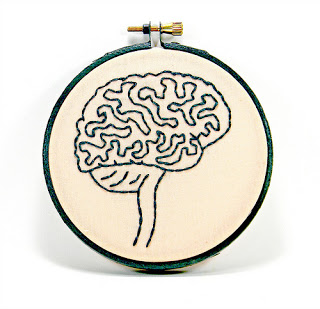 "We are only as old as the sum of all our memories." Dustin Garis. 
Embedding a memory in longterm storage is a neurological maze and rarely happens. So, we diary, blog, tweet and video record our experiences in a slightly more secure location, the cloud. 
This is all good and fine, but what embeds itself in your memory has a better chance of impacting your behavior in the office. And, if you change your behaviors inside the box of the corporation, perhaps you'll change the corporation itself. 
Here are five strong memories remaining from my recent trip to Boston and the Front End of Innovation event. 
1. Dustin Garis, has to be my first as he is formerly of P&G (the origin of First Moment of Truth) and he has a quest to find the origin of memories. And, perhaps more important, his use of a break dancing personality right before he went on stage, embedding the contrasting face he offered us (his own) during his presentation. 
2. Phil Swisher and his Trevian Wealth Management Venture, starting from a place where he was an invisible giant inside a banking entity with almost as much history as our country. Phil pulled the bull through the china store by a very delicate nose ring of organizational leadership: real innovation. 
3. Carin Watson from the Singularity University and Kyle Nel from Lowes talked about innovation, robots and their collective efforts. This duo was not only worthy of the big stage, they should have had movie music playing behind them while they presented. 
4. Steve Blank speaking on the lean start up effort and working with his students to introduce their ventures to the meat grinder we know by another name, the marketplace. Steve is a brand of his own for the lean start up community and carries the mass of experience and scars to prove it. 
5. Last, a Taylor Conroy conversation over drinks before his appearance on stage the next morning was a rambling of curiosity. We covered many nuances but finished with some clear conclusions about the millennial generation and the overwhelming "doing good while doing well" in business movement.
Think about the memories you have from Boston. Was it a field trip to an innovation lab? Was it the conversations you had in the hallways between presenters? Or were there particular presenters you will stow away in a corporate coin purse for easy access when the innovation boulder inside your organization needs a push?
From me to you, these are my most present memories from FEI 2015. I'll take more time to dig deep into each one for a five part blog series. There are silicon nuggets of inspiration, methodologies and specific behaviors worthy to infuse into your organization between now and this season next year.
If you send me your memories, I'll do what I can to correlate them with mine and store them in a secondary medium outside your cerebellum. If I remember more, I'll continue to blog and socialize our shared stories of this moment in time: Front End of Innovation 2015.
Thank you,
"We are always looking for interesting challenges to solve"