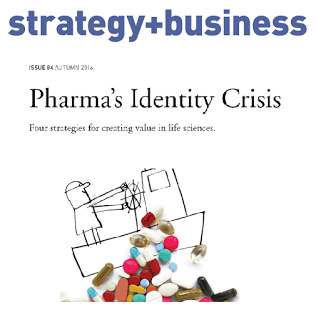 In a bit of a pharma identity crisis? You're not alone.
The
competitive landscape for big businesses, including pharmaceutical and
life-science companies, around the world is changing rapidly. And with
the growth of the digital era, allowing companies to reach new targets,
in real time, those shifts are likely to accelerate.
It's no surprise that company executives are exploring ways to be
innovative and apply new strategies to better understand market trends
and meet demands --- positioning them as thought-leaders and ahead of
the competition.
This
exclusive whitepaper highlights four strategic identities, each with
their own capabilities, to help pharma and life science companies stay
ahead of their competitors.
Who are they?
1)Breakthrough Science Developers
2) Disease Outcome Enabler
3) Commercial Value Optimizers
4) Disciplined Portfolio Managers
Learn which of these four identities will deliver the most value for your business. Download the exclusive whitepaper.