In our last article, we lightly referenced how fractal thinking works in relation to MRX and the future of innovation. But fractal thinking extends beyond MRX, impacting the future of trends analysis and insights departments.
What is fractal thinking?
Fractal thinking is the art - or perhaps science - of discovering patterns as they exist horizontally, analogously, and at different scales. This allows trends from seemingly unrelated industries to drive innovation while also uncovering trends within trends and trends that lead us down new paths.
To understand how delicate snowflakes can turn into devastating avalanches is to employ fractal thinking. It requires a profound appreciation for the relationship between micro actions and macro results.
The key to success in the future of trends is being able to recognize and study the individual ideas, behaviors and signals – tiny, intricate snowflakes on their own – that over time bunch together and coalesce into a powerful, world-changing force. Similar patterns and trends often repeat in unrelated businesses and industries, so there are opportunities to drive massive success by gathering deep intelligence about these emerging forces. Early pattern recognition is crucial for companies to take advantage of major shifts in trends that others may miss.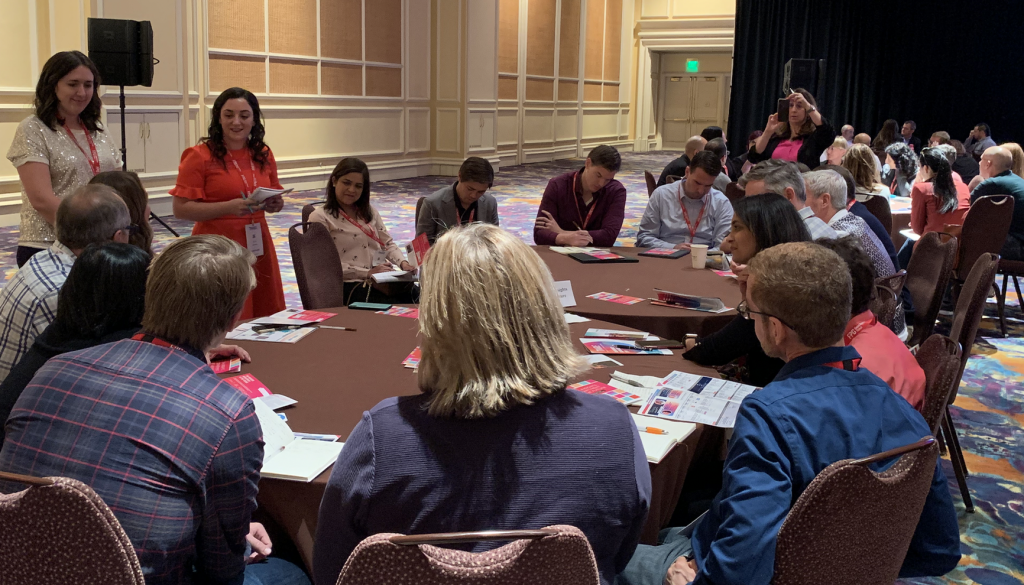 Here's how fractal thinking intersects with the future of trends:
1. PULL INSIGHTS FROM ADJACENT AND ANALOGOUS INDUSTRIES
Present-day insights departments are experts at intimately knowing their core consumers and competitive landscape. Moving forward, the focus will shift to include insights from adjacent and analogous industries.
2. GATHER INSIGHTS BEYOND THE CONSUMER
Core to insights departments are studying consumers and speaking with project stakeholders to mine insights. And while these parties remain relevant, new sources of information will become increasingly important: niche influencers, trend experts, and disruptors.
The insights department of the future will pull in these experts to bring to life new consumer movements, category shifts, and forthcoming disruption with evidence that will impact how their organizations understand a category or a consumer segment.
Incorporating these individuals into the research process allows for insights beyond the consumer, which leads to new categories, opportunities for disruption, and an understanding of quickly moving and fragmented categories – things consumers themselves can't keep up with.
3. TRANSFER INSIGHTS THROUGH HANDS-ON EXPERIENCES
The number of internal teams looking to leverage information from their market research team is ever-expanding. Every team — leadership for strategic planning, R&D for product pipeline development, even sales and marketing — is looking for insights.
The insights department of the future will rally around the importance of immersing the organization at large in their findings, understanding that key stakeholders learn best and become believers through doing, trying, and experiencing.
Best-in-class insights teams will ensure that people from all different parts of their organizations have the chance to experience and work through the research firsthand via immersive workshops and in-field experiences.
4. THINK AND ACT LIKE AN INNOVATION DEPARTMENT
As the world moves faster and the lines between industries blur and converge, market research teams will have to take on some of the experimental, risk-taking traits of innovation teams.
In particular, successful insights departments will incorporate more future-facing observations and trend projections —with some known risk—as part of their analysis, knowing it's the triangulation of information between the known and less-known that reveals the most innovative future opportunities.
Part of this risk-taking also includes trying out new methodologies through pilot programs and seeing where multiple methodologies that offer different perspectives may enhance the output. In order to allow insights teams to explore and test new technologies with reduced pressure on ROI, companies will need to leave room in their budget for trial and error.
The use of fractal thinking is already changing the game among trends experts. In order to keep up with the frantic pace of the consumer world, insights departments will have to broaden their focus to consider trends impacting every industry — and move fast to take advantage of them.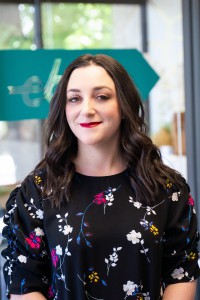 About the Author: Erin specializes in leading comprehensive research programs using an array of methodologies including in-depth interviews, ethnographies, collaborative work sessions, and usability testing. Prior to forming Ebco, Erin served as a vice president for Sterling Brands and Senior Design Strategist at Karten Design. She holds an MBA in Design Strategy and dual bachelor degrees from UCLA in Design and Anthropology.
About Ebco:  Ebco is a trend and innovation firm based in Austin, Texas, with a goal to enable innovation teams at the world's largest companies through their unique approach to trend forecasting, which delivers unexpected evidence-based trends and insights. It's this unique methodology  that inspires unexpected new products, technologies, business models and categories through visual presentations, immersive trend workshops for cross-functional teams and in-market experiential trend expeditions.co.