Without a doubt, one of the most inspiring presentations at the Front End of Innovation Conference 2019 was from Ivy Ross, VP of Design for Google Hardware. Before we get into what Ivy said, I want to remark on her background. Chief Marketing Officer for the Gap, Worldwide Product Design for Mattel, Chief Creative Officer for the Disney Stores. You don't get into these roles without some serious ability to navigate large organizations. Without some serious business chops. I find that refreshing in a Head of Design. After the Fashion Institute of Technology, Ivy went to Harvard Business School. I have a penchant for people who intentionally develop both their powers of deductive and inductive reasoning like that. Ivy is my kind of creative leader.
A Google you can hold in your hands
Ivy told a rousing tale, starting with her experience of being asked to develop "a Google you can hold in your hands." Under Ivy's leadership, Google landed on three design principles:
Human – Soft and approachable
Optimistic – Meaningful color
Daring – Bold and graphic
Li Edelkoort whose "Softwear 1998" predicted the future we are living today, collaborated with Google on their Milan Design Week display. Back in 1998, Li "imagined a future where technology is used in the process of nesting, and where working from home is part of a typical lifestyle."
The images have the feel of a Banana Republic ad campaign, but this is technology. That's what makes Google devices so breakthrough.
Imagine VR goggles covered in fabric, laying nonchalantly next to a cashmere wrap.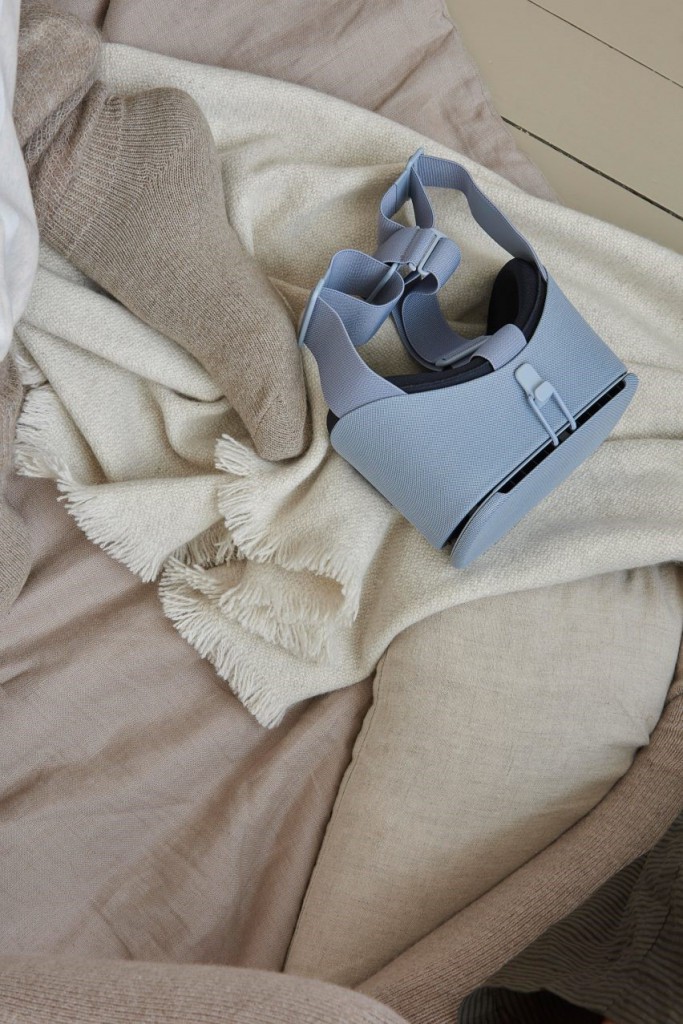 Those Google Home Mini Voice Assistants are as seductive and benign as a river stone.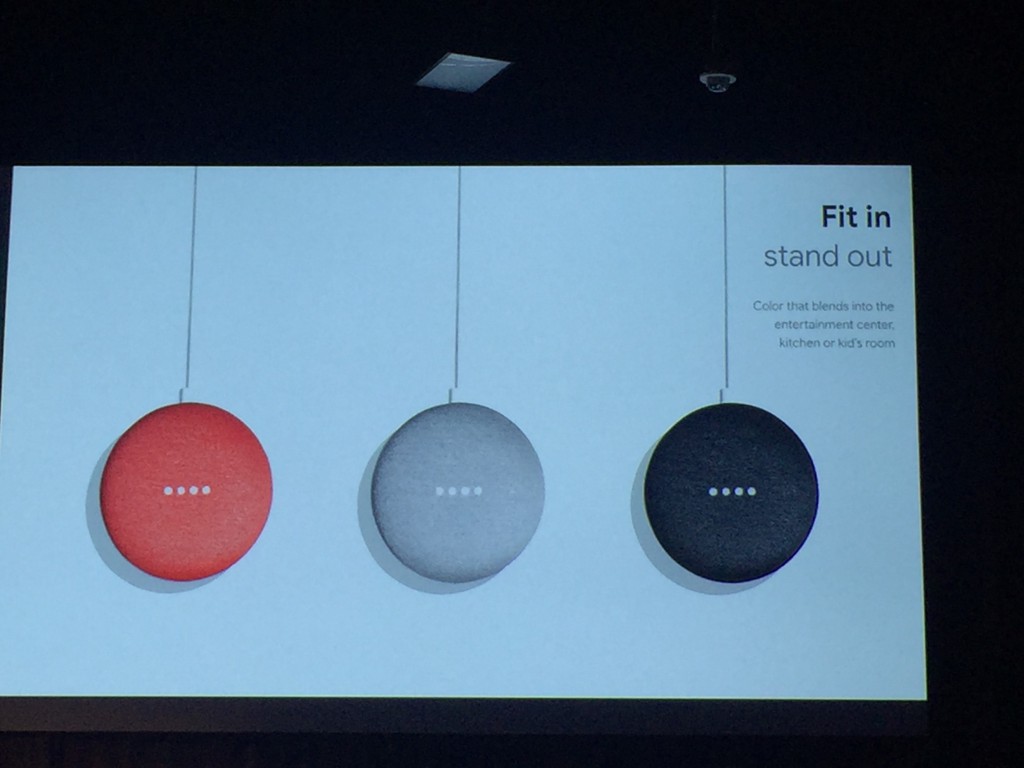 Ivy proposes we evolve our approach to product from Design Thinking to Design Feeling. Every inch of our bodies reacts to what we see, hear, and sense, and Ivy says that products should be judged by the way they make you feel.
Innovation and neuroaesthetics
For Milan Design Week, Google partnered with the International Arts + Mind Lab at Johns Hopkins University. Together they tapped into the principles of neuroaesthetics – a branch of science the explores how visual aesthetics can impact our brains and physiology. Visitors to the Google booth in Milan wore a fabric wrist band that captured their physiological responses as they moved through three different environments. At the end, they received a print-out visualizing their responses, which room their body was happiest in, and the materials, sounds and scents they encountered there.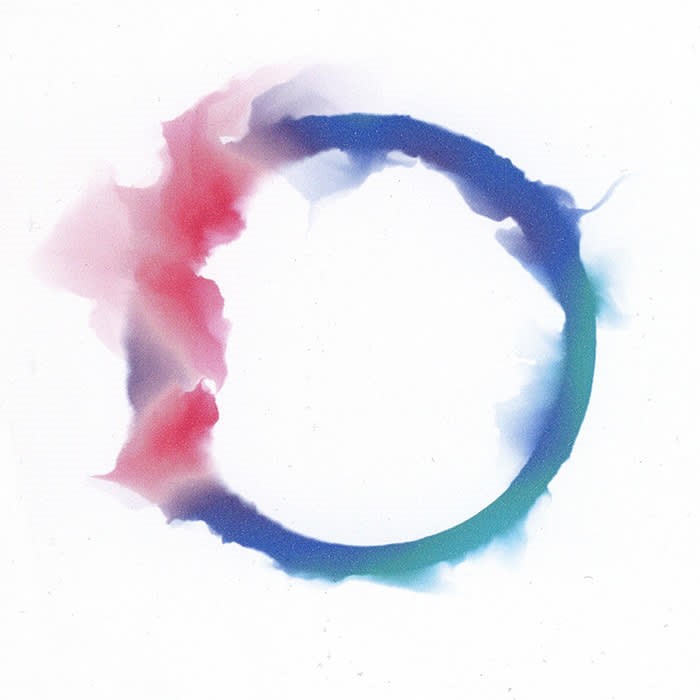 Of course, Google has massive assets to devote to such events. Their choice of Ivy to head it all is brilliant. Having spent many years in brand strategy and design, I agree with Prototypr.io that writes, "The nerds have finally figured it out." (The "it" being design.) "It was only a few years ago that Google was actually something of a laughing stock when it came to design. As an aggressively engineer-led company, the Mountain View behemoth's early efforts, particularly with its mobile software and devices, focused not on beauty, elegance, or simplicity, but rather concentrated on flexibility, iteration, and scale. These are useful priorities for a utilitarian search engine, but they didn't translate well to many of the company's other products."
Design drives rapid adoption
So how is Ivy's design approach translating to sales? Amazon's Alexa launched in 2014, and while Amazon still represents 61% of U.S. adults, Google Home has grabbed a 24% share since launching in late 2016: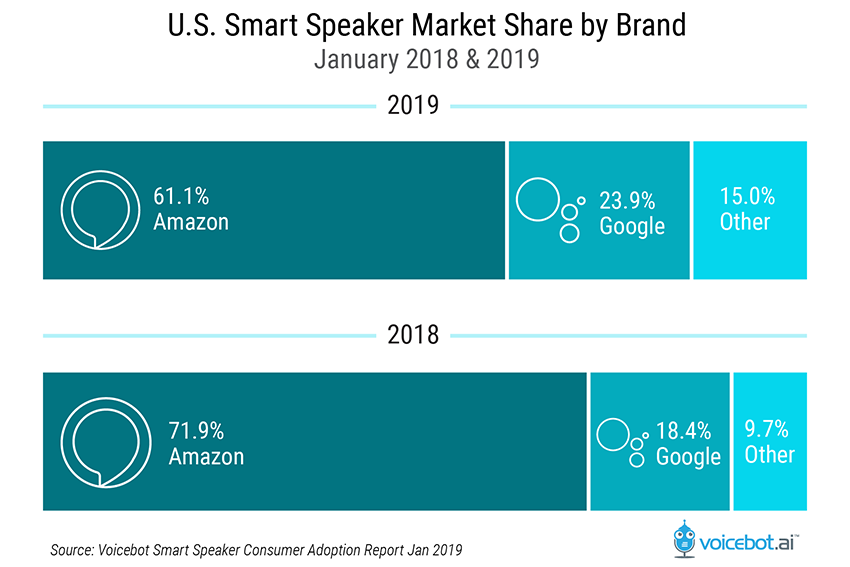 Market results like these prove the importance of designing for adoption, something Ivy does in spades.
About the Author: Suzan Briganti is CEO and Founder of Swarm Vision. Swarm Vision is a software-as-service platform to identify, organize, develop and leverage innovation talent in the enterprise to drive growth. Suzan brings 25 years of experience in research, strategy and innovation. She has grown Swarm Vision from a garage start-up to a trusted solution provider to global Fortune 500 clients. Suzan leads Swarm Vision with a focus on building great products and teams. Suzan has an MBA summa cum laude from Boston University and a design degree from Italy. She serves on the International Standards Organization for Innovation Management (ISO 56000), representing the United States. Suzan is a frequent writer and speaker on innovation in the workplace. Contact: suzan@swarmvision.com