In recent years, the challenge of keeping up with the growing demands of global merger review regimes continues to grow, with many transactions among multinationals triggering filing requirements in 10-15 jurisdictions or more. As global authorities expand and tighten their merger control regimes, many are also increasing their enforcement of gun-jumping, the premature implementation of a notifiable or notified transaction before a required approval is received.
The growing importance of gun-jumping enforcement was reflected in a recent round table discussion organized by the OECD in Paris, apparently the first international conference devoted exclusively to gun-jumping issues.1 The OECD's competition law team prepared a thorough overview of gun-jumping enforcement, and a record 30 antitrust authorities submitted papers for the roundtable, creating the most authoritative and up-to-date survey of global antitrust authorities.
A review of gun-jumping enforcement cases in recent years reveals a number of important trends, including a higher number of gun-jumping cases; higher fines; enforcement by new authorities, including in emerging market jurisdictions; increased focus on pre-closing conduct considered as premature implementation; and application of gun-jumping rules to non-structural transactions such as commercial agreements. More specifically:
More aggressive enforcement: Although there are no official statistics on international gun-jumping cases, the OECD identified 13 cases of gun-jumping enforcement in 2017, compared to three in 2010. Those data don't include China, where parties were sanctioned for failing to seek clearance ahead of closing in 19 cases in 2017 and 2018, compared to a total of 11 cases in the previous eight years. This trend towards greater enforcement is likely to continue and even accelerate.
New gun-jumping hurdles: A number of jurisdictions have introduced new mandatory merger filing regimes, including Argentina and Chile, making gun-jumping a concern for the first time. In Chile, antitrust authorities have pursued only one gun-jumping case since it introduced a mandatory merger review system in 2016. Although India's merger review regime is now several years old, India has been particularly active in prosecuting gun-jumping, with 38 findings of gun-jumping so far.
Higher fines. In April 2018, the European Commission (EC) imposed a global record fine of €125 million on Altice, substantially topping the previous €80 million record imposed by France on the same group. The U.S. also raised the stakes for gun-jumping with an $11 million fine on ValueAct. But high fines are not limited to long-established merger control regimes in the U.S. and Europe; multi-million euro fines have recently been imposed
in Brazil, Chile and Mexico, for example. At the OECD's November 2018 roundtable, an EC official stated that higher fines are needed to deter violations by large companies, suggesting that the record Altice fine may represent a trend, rather than an outlier.
Clearer lines between gun-jumping and antitrust violations. Inappropriate pre-closing conduct can be challenged under merger review statutes' prohibitions against implementing a transaction before approval or general antitrust prohibitions on coordination among competitors. Antitrust authorities are often unclear about which rules apply in a given case, but a May 2018 ruling by the top EU court in EY drew a clear line: pre-approval actions contributing to a change of control can be sanctioned as gun-jumping, while other conduct, even if ancillary to a concentration, must be assessed under general antitrust rules. This ruling may allow merging parties more flexibility in pre-closing planning, so long as the buyer does not exercise control beyond what is needed to preserve the target's value and the parties do not share competitively sensitive information.
Gun-jumping enforcement even in voluntary filing jurisdictions: Australia, New Zealand, Singapore and the United Kingdom have voluntary, non-suspensory merger notification regimes, so gun-jumping issues do not arise in the same way as in the EU, the U.S. and many other jurisdictions. Nonetheless, authorities in these jurisdictions can and do take action against illegal coordination by merging parties and breaches of interim orders that may be issued to prohibit implementation of a merger under review. Indeed, in Australia the ACCC took its first gun-jumping case to court in 2018.
Gun-jumping is often caused by unclear trigger events and thresholds: The number of gun-jumping cases triggered by failure to file transactions other than mergers and acquisitions appears to be growing. In Brazil, for example, the authorities have imposed fines for gun-jumping in relation to oil & gas leases. In Korea, five of the six gun-jumping cases in the past three years arose from interlocking directorates. A number of jurisdictions, including Brazil, Portugal and Spain, have market share thresholds, which can be very difficult to apply in practice. So far, however, only Spain appears to have sanctioned gun-jumping for failure to file where the authority later determined that the market share thresholds were met.
Limited gun-jumping guidance: The limited guidance available on what conduct may be considered illegal implementation may also contribute to gun-jumping violations. Only a few jurisdictions have issued specific guidelines on their approach to gun-jumping enforcement. The Czech Republic is one. After criticism of their record-setting fine on the Altice group, the head of the French competition authority took the unusual step of publishing an article to clarify its approach.
Special enforcement procedures: The applicable procedures and seriousness of gun-jumping violations varies significantly from jurisdiction to jurisdiction. In Estonia, gun-jumping is treated as a misdemeanor, leading to unusually low fines. Gun-jumping is a criminal violation in Ireland, which the Irish authority views as an important element in ensuring compliance. On the other hand, an amendment is in process in Slovenia to take gun-jumping out of the current quasi-criminal procedure to make fining easier.
Exemptions: Exemptions used by merging parties to avoid notification or to "carveout" jurisdictions where an approval is pending from a global closing have come under increasing scrutiny. An acquiror's attempt to rely on an "investment only" exemption attracted the largest gun-jumping fine in U.S. history, and another "investment only" case was sanctioned in China and Japan and is still under review in the EU. The first gun-jumping fine imposed in Chile involved a "carveout" that in prior years might have gone unchallenged.
How best to prevent or deter gun-jumping?: The EU and France have recently raised the stakes dramatically by imposing global record fines to deter gun-jumping, and even jurisdictions that have not (yet) followed their lead, such as the U.S., have significantly increased fine levels. On the other hand, some jurisdictions, including Japan and Taiwan, find that education and advocacy is more effective than fines in preventing gun-jumping.
In summary, global gun-jumping enforcement is becoming stricter on various metrics, including more cases and higher fines. Gun-jumping pitfalls for multinationals are also growing as more jurisdictions adopt or tighten their merger review regimes and in some cases apply merger control to transactions other than mergers and acquisitions.
Harmonizing approaches to gun-jumping is likely neither feasible nor desirable given the variety of merger control regimes and procedures applicable to gun-jumping and the very different approaches to deterring gun-jumping. Nonetheless, merging parties and their counsel can avoid gun-jumping pitfalls through careful planning; early identification of jurisdictions where filings will be required; compliance with antitrust rules in connection with the sharing of information in due diligence, negotiation of pre-closing covenants and integration planning; and special care when relying on an exemption to avoid filing or carveout a particular jurisdiction.
1. Materials from the OECD roundtable are available at, http://www.oecd.org/daf/competition/gun-jumping-and-suspensory-effects-of-merger-notifications.htm.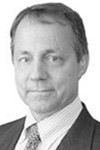 James R. Modrall is an antitrust and competition lawyer based in Brussels. He joined Norton Rose Fulbright LLP in September 2013 as partner, having been a resident partner in a major US law firm since 1986. A US-qualified lawyer by background, he is a member of the bar in New York, Washington, D.C. and Belgium.With 27 years of experience, he is a leading advisor for EU and international competition work, in particular the review and clearance of international mergers and acquisitions. Mr Modrall also has extensive experience with EU financial regulatory reform, advising the world's leading private equity groups in connection with the new EU directive on alternative investment fund managers and leading banks and investment firms on EU initiatives including EU regulation of derivatives, EU reforms in financial market regulation and the creation of a new EU framework for crisis management, among others.Mr. Modrall's native language is English, and he is fluent in Italian and proficient in Dutch and French.