In this week's Innovation Needs Execution podcast in our
ongoing series, we sat down with
Gary
Shapiro
, President and CEO of Consumer Technology Association, the U.S.
trade association that represents more than 2,200 consumer technology companies.
CTA owns and produces CES ' The Global Stage for Innovation. Listen to the podcast
here
.  
Gary directs a staff of 150 employees and thousands of
industry volunteers, leading his organization's promotion of innovation as a
national policy to spur the economy, create jobs and cut the deficit. CTA
advocates for a lower deficit, skilled immigration, free trade and policies
that support innovative new business models. Gary is also author of the New
York Times best-selling books, 
Ninja Innovation: The Ten Killer Strategies of the World's Most
Successful Businesses
 and 
The Comeback: How Innovation Will Restore the American Dream
.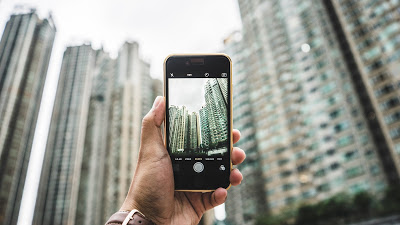 'We are in the middle of major change in our world,' Shapiro
said. 'And the technology innovation changes we are seeing are going to fundamentally
change how we solve the biggest problems in the world.'
Whether it's our health, safety, education, entertainment,
or food, there are going to be problems solved in the near future by innovation.
For example, according to Shapiro, self-driving cars will be here in the next
five to 15 years. In the U.S. alone, some 30,000 people die and many more are
hurt by car accidents. If we could eliminate 90 percent of those, that is going
to fundamentally change the jobs that are out there, the population, and people's
health.
In addition, virtual reality is off the charts, Shapiro
said. 'It's one of our leaders in growth this year. We will hit 800,000 units
in 2016 alone - that's almost a 300 percent increase. Our revenues are growing
rapidly.'
'Pokemon is more than a phenomenon, it's an indicator of where
we are going in the future, where you actually have some reality and put some
things over it,' he explained, touching on the trend of Augmented Reality.
These aren't only for entertainment purposes, according to
Shapiro, these are for training, education, testing, and for doing things that
otherwise would be extraordinarily expensive.
Listen to the full
interview with Gary Shapiro below: 


If you want to hear more from Gary, don't miss his keynote session
'Disruptive Innovation Tech Trends for the Future' at the upcoming Foresight
& Trends conference on Wednesday, September 28th at 4:30 pm EST in Miami,
FL. To learn more about the conference or to register, click here:  http://bit.ly/2c4xqII