"Our creativity is sparked by endorphins that make us feel good. Laugh and love. Treat your people with respect, compassion and kindness. We all want to belong. Hummanovate. Make every innovation about bettering the life of every human on this planet."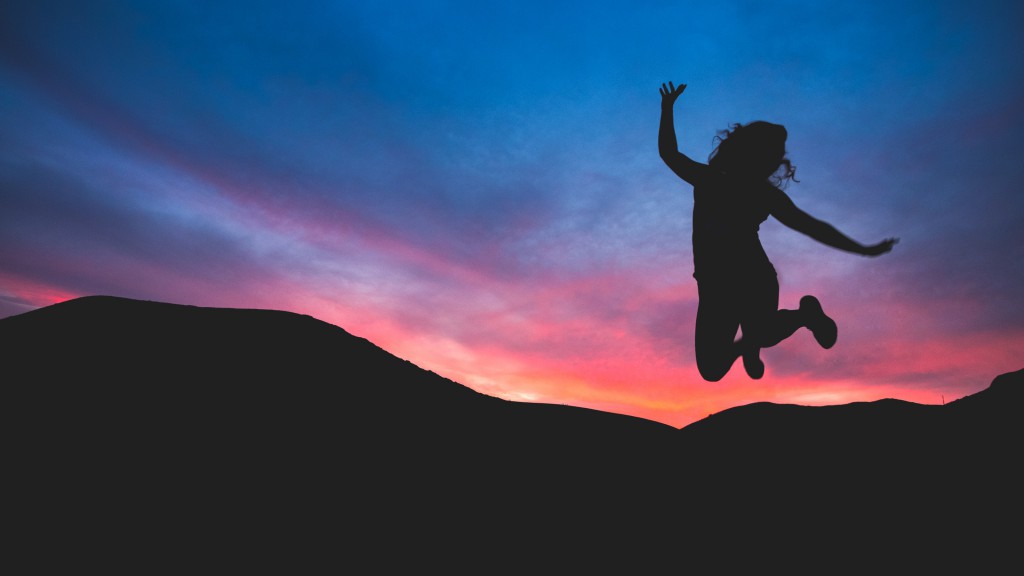 As part of our FEI 'How Can I' LinkedIn interview series, we sat down with Christina Gerakiteys, Co-CEO, SingularityU Australia, to get her advice on how to create transformational value for your business, how to create a culture for disruptors to succeed, how to create a better ecosystem for new ideas, among much more!
Read the full interview below:
How can I create transformational value for my business in the future? 
Christina Gerakiteys: Any business needs to be transformational on 3 levels - personal, business and social. The Business Roundtable updates of 2019 and the recent Davos Manifesto all point to a change in the way we view corporations. The Davos Manifesto released at the World Economic Forum in January 2020 states, "A company is more than an economic unit generating wealth. It fulfils human and societal aspirations as part of the broader social system. Performance must be measured not only the return to shareholders, but also on how it achieves its environmental, social and good governance objectives".
We are clearly moving away from shareholder capitalism to stakeholder capitalism. There has been increasing unrest as the bifurcation between groups in society increases. We are now talking in terms of the Greta Thunberg Effect, where one individual can mobilize communities globally. Rosa Parkes created a movement when she refused to change seats on a bus. That one action inspired Martin Luther-King.
I think it is vital that leaders display the transformational value and values they want their businesses to echo. Impactful leaders create transformational value. Impactful leaders listen. Then they lead. True transformation occurs at the intersection of the values of humanity with the value of technology.
How can I create a company environment for disruptors to succeed?
CG: We keep getting asked this question and the answer rarely changes. Your actions need to follow your talk. Set disruptors up for success. We worked with an organization that develops pharmaceuticals primarily for animals. They wanted to establish an innovation team to explore possibilities. We helped them design a diverse cohort that had representation from their departments of research and development, sales, marketing and accounts. Then we set it up, so they met over morning tea for one hour every week. They had a limited budget for trialing ideas but at least they were given the resources of time and some funding. They had an opportunity once a month to present their best ideation to the executive. If the executive thought the project had potential, additional funds were released. It's amazing what you can do with $1000 and digital twinning to trial an idea. We hear the words 'fail fast' almost on repeat and they hold so much truth. Take the learnings and pivot. But allow your people to fail. Honor that failure as courage and bravery.
Another company we worked with had a Golden Cock Award each month for the worst presented idea. If you won that, not only did you have the golden rooster sit on your desk for the month, but you also had to deliver a presentation on the learnings. How smart is that for an organization - rewarding something that totally failed so no-one in the organization second guessed themselves, and then a report on the learnings so that the roadblocks weren't repeated. There were even a couple of instances where colleagues came up with solutions to existing blocks.
Trust is so important if you are asking people to go out on a limb for you. The culture you create will be mirrored in the success you attain. Hands down, every time. Look no further than Zappos, Atlassian and Virgin.
How can I better leverage data to drive disruptive innovation at my organization?
CG: I truly believe that data and its relevance to everything will explode over the next few years. We are only now collectively realizing the importance it plays in our progress. There is also the question being asked about who owns data. Do I own my data? My shopping history, my health records, my gene sequencing? At the moment the answer is usually "no I don't". Companies are collecting my data and making money from it. There are several groups globally looking at this to transfer some of that dollar value back to the provider of the information - you and me.
Data is everywhere. It is in abundance. Organizations can create it or purchase it, then use it to identify a multitude of opportunities. Once upon a time we collected data via survey, phone calls and interviews. Now it is available through search engines and a multitude of channels. Use it to find out what your preferred customer wants. When does your preferred customer make purchasing decisions? If it's after 6:00pm in the evening, have more people ready to answer questions on the phones or via chat. Is your retail shop quiet every morning until 11:00am? Be radical and don't open before then.  
How can I create a better ecosystem for new ideas?
CG: We have developed a system for collecting ideas online from employees. And everyone in the organization is able to upvote, comment and offer to work on the project. It's in Beta testing at the moment and the results are looking good. Bottom line is, create a system that works for your business and your people. But don't ask people to come up with new ideas and do nothing. Actions speak much louder than words in this case. Create the space for ideation. Then create the space for discussion or development. I know a company who downed tools at 3:30pm on a Friday afternoon and had discussion over beer, wine and cheese about new ideas. There were no formal presentations or pitches, simply conversation about creating something new.
We have a 70 20 10 rule now with our clients. 70% of your time should be spent on business as usual, serving your current customers. 20% of your time should be spent on business development. That may be creating new leads or developing new products or services. 10% of your time should be spent on moonshotting, on dreaming. on visioning "what's next" for your industry. Read wide, look to other industries, take inspiration from global leaders in innovation, do something to maintain curiosity.
Collaboration and connection are important here as well. Who can you form a holy or unholy alliance with? It's like the Stella McCartney/Target fashion line, or the Peter Morrisey/Woolworths collaboration. Fashion actually do it quite well. How can you move your product or service into another field creating something useful and impactful?
How can I evolve my products to meet future market needs?
CG: By undertaking all or some of the actions and processes we have been discussing here. To meet future needs, you have to have an interest in 'cutting edge'. What are you reading? Which conferences are you attending (hopefully the Front End of Innovation), which podcasts are you listening to, who are you discussing things with? If you aren't on a course of continuous learning, you won't meet future market needs.
You have to invest, not necessarily large amounts of cash, but some. You must invest adequate time. You should accept that everything won't be the 'next big thing' but it may be the 'next thing' that saves you a bit of time and money. You should have no expectations of immediate results. Most successes take a long time to find their way up. And let the process be fun. Our creativity is sparked by endorphins that make us feel good. Laugh and love. Treat your people with respect, compassion and kindness. We all want to belong. Hummanovate. Make every innovation about bettering the life of every human on this planet.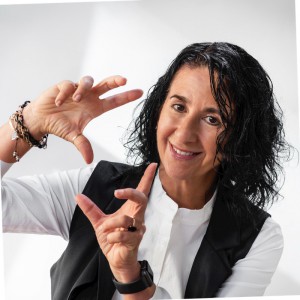 Christina will be presenting a keynote session, "What's Your Innovation Type," at FEI:Front End of Innovation 2020 in Boston, MA July 28-30.
Christina Gerakiteys is a creativity and innovation catalyst. Her purpose is to open hearts and minds, to inspire impossible to possible. As Co-CEO of SingularityU Australia, she is on a mission to educate, empower and inspire leaders to use exponential technologies to solve humanity's grand challenges. After colliding with SU Faculty over several years, Christina attended the Executive Program at SingularityU, at NASA Ames, Silicon Valley. In April 2018 she was granted the license to open the first SingularityU Chapter in Australia. SingularityU Australia now produces the SU Australia Global Impact Challenge and the SU Australia Summit. As Co-CEO of SUAU and Founder of UtopiaX, Christina is a sought-after key-note speaker, facilitator, and program designer, creating interactive educational Xperiences driven by design thinking, purpose, engagement, and play. View more information here: http://bit.ly/2vlHwU0