How Conversational Intelligence Inspires 21st Century Innovation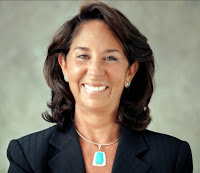 Judith E. Glaser
Wednesday, October 30, 2013, 1:00 - 2:00 PM (ET)
Presenter:
' Judith E. Glaser, Organizational Anthropologist
Reserve your webinar seat now at:
https://cc.readytalk.com/r/2zfkl3f1esf7&eom
Please
mention priority code: M2604W1BL

Join Judith E. Glaser, Organizational Anthropologist and pioneer in the field of Conversational Intelligence (C-IQ) and Innovation Excellence Executive Editor, Julie Anixter, Wednesday, October 30 to explore Judith's newest research, and its implications for individual innovators, teams and organizations.
Whether you're working on creating ideas on the front end or implementing on the back end, Conversational Intelligence, says Dan Pink  "may be just what you need to produce results."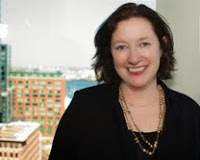 Julie Anixter
We know that innovation is one part imagination, and two parts enrolling; that collaboration, innovation's most profound verb and the key to creating new stuff, is one part getting the right people in the room or online, and much more about creating an environment where ideas can really be heard and built upon, or said another way, developed in a climate of trust, where it's less about being right, and more about producing breakthroughs.
 Join us for a dialogue and to hear some of Judith's lessons learned over 5 decades of research and consulting with the C-suite - captured in her newest book Conversational Intelligence.
SAVE THE DATE! FEI US 2014: May 13-15, Boston
FEI is a global event brand that has become the annual meeting place of the most seasoned innovators across the globe.  FEI is recognized as the world leader in advancing innovation' because it's a brand innovators trust- with a reputation for facilitating exchange and accelerating best practices. The mission of FEI extends far beyond a three day event ' with year-round networking, lively tight-knit online community ' it is the quintessential physical meeting place for driving purposeful change.
Introducing FEI Manifesto!


The common thread across innovative organizations lies in strong leadership, the finest teams and an environment that empowers, promotes and accelerates internal and external collaboration, a risk culture and contented employees. Research demonstrates the key difference between being future-forward and left behind lies in people. Attracting top talent demands that a company is a recognized innovator.
Retaining the right talent correlates to generating an exceptional culture. Building the right talent calls for a business to invest in its people'. because it fundamentally understands and accepts that at its core it's people are the key to achieving the vision. Manifesto! is a unique 'rising stars' program for understanding and developing LEADERS AS PEOPLE. Manifesto! is a holistic approach to addressing the development needs of the whole person.