This blog post is for you that are on a mission to pursue new, radical and/or crazy ideas. It is also for you that wonder how you can support an individual and/or a team that need the ideal kind of framework to deliver new ideas that can solve big problems for your organisation, or create entirely new value.
No matter what kind of innovative work you do (i.e., basic research, breakthrough, sustaining, disruptive) for what kind of market and in what kind of context, there are always two common denominators:
1. You will have to create a space/room/time for the first, important ideation phase, where there are no limits, no boundaries, no censorship, where no trigger-happy critics are allowed to hinder radical thinking.
It might be a short phase or a longer phase, depending on the nature of the challenge you are working with - I call this the crazy corner, or the Crazy Envelope.
2. As with all innovative efforts, you know that Edison was right; it is about 99% hard work, and 1% genius - so you have to set up and be prepared for that.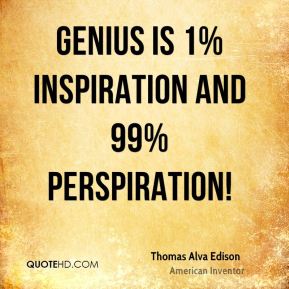 It is important to understand that the personal cost for being "crazy," i.e., be in the front of radical innovation work, is significant. You still need to manage your day to day tasks in addition to your work on this new idea.
You will have to deal with a lot of negativity and criticism from peers and management, so in order to survive this 'corporate turbulence," you need to build up some credit.
And the best way to build credit and trust, is do deliver great work and results and make sure that the stakeholders you believe is vital for your 'crazy ideas," know about it.
The type of organisation, your position, your performance history and the people around you are three main factors that decide how big your room for pursuing crazy ideas.
The Crazy Envelope is different in different types of organisations. My best source for categorizing  this is Henry Mintzberg's typology, brief version here:
1. Corporation with many business units. The main driving mantra is "we must focus on core areas and core competencies." The investment in people, structures and technologies are too heavy to easily change. You can even be marked as rebel and your loyalty questioned if you challenge the system with crazy new ideas. The corporation must, to reinvent itself, try to make pockets in the organisation that resembles small, start-up companies, some tech corps call such teams "skunk works."
2. A machine organisation which is a factory of some sort. The main driving mantra is "we must cut costs and be efficient". So do you happen to work in a machine organisation, your crazy ideas are often limited to internal processes.
3. A professional organisation is an academic institution or hospital or other organisation that is governed by educational level and prestige. Professional organisations should on paper be an excellent place for crazy ideas, but is really conservative and you dare not step into another professional's area. Collaboration and ideas involving cross-functions are also extremely hard to get through (you are per definition crazy to try). The driving mantra is "we need to strengthen the competence, skills and crafts," no external change is necessary.
4. The entrepreneurial or small start-up organisation is a good place to be to get room to be crazy or radical. The driving mantra of a start-up is 'we need a great vision and ambitious goals.'
This is a rich and fertile ground for early phase crazy ideas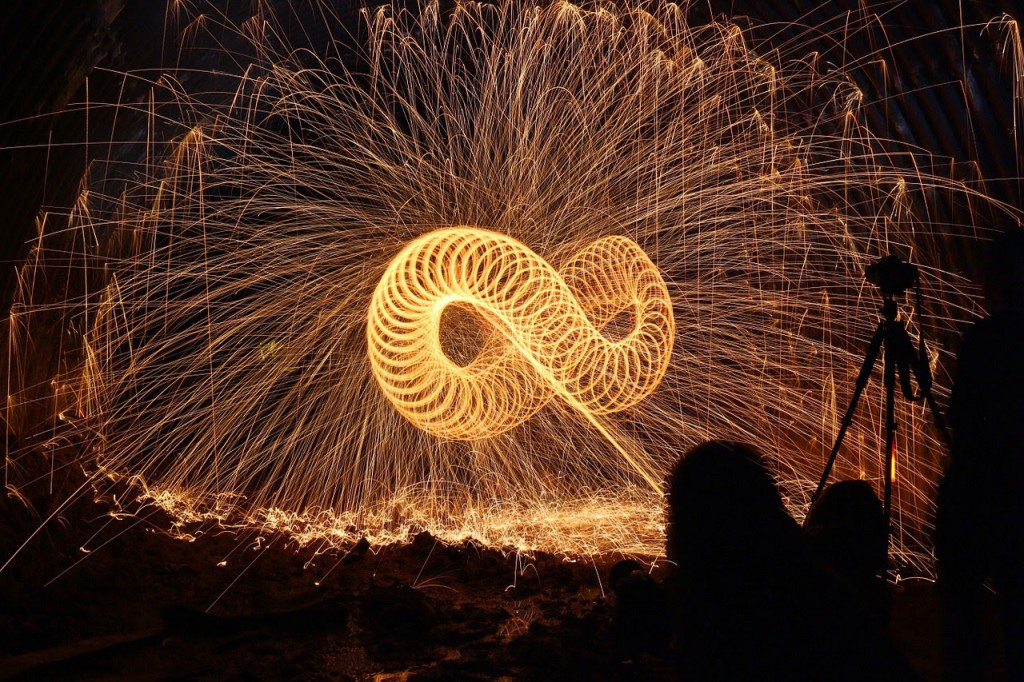 Let's say you have managed to get into a small group in any of the three first organisational forms (and it is protected from the big systems you really belong to), or you are in a small start-up-company. It is still hard to defend the craziest ideas with the biggest potentials. Why is this?
People. Like in the movie The Imitation Game, small teams are often dominated by one or a few geniuses which can be quite dominant people. Such people (like Turing in the movie) are extremely valuable (again I am referring to the goal of being crazy and develop radical ideas) but hard to live and work with. There are many mechanisms in a team and many roles. We tend to find our position based on which are "free to take" in the team and that also defines our ability to get out the crazy in you. Is the team a place for safe 'craziness" or is it a hidden dictatorship?
' Humour. Can people have fun and laugh in the group? Do they tolerate new ideas?
' Inclusion. Do the group include new people easily, yeah actually welcome any new face and like to get friends? Or are they paranoid and hostile?
' Positivism. Can you turn any incident into something positive, or do you dig down and punish yourself if something turns different than expected/planned?
' Respect and personal growth. I am good, you are good. How do I make you better?
If all this is in place, you have a good set-up for innovation work, you have a Crazy Envelope!
Remember; if you succeed with making one crazy idea into an innovation that is implemented and proved successful and valuable (for example making a totally new electric car brand), your credit rating for doing the next crazy thing is sky-rocketing.
That is a privileged position to be in - good luck!
Worth reading:
To learn more about different types of organisations: Henry Mintzberg on Management.
To learn more about big systems: The Peter Principle, Peter Laurence, 1969
About the Author:

Brage W. Johansen, is CEO, at Zaptec, whose vision is to drill on Mars, and Chairman of ThinkOutsideThePlanet innovation network.
Editor's Note:
Brage will share more about the pursuit of new radical ideas during his presentation Think Outside the Planet: Innovating Business Models for Space at FEI EMEA 2015. Over the last twenty years our perception of space has changed. Today a global explosion of companies are racing to innovate business models for space. The open innovation network Space & Energy is driving Norwegian oil and gas technologies into the space era. Brage is set to open your eyes to a new paradigm and show space as business generator both on- and off-Earth. You will get space on your radar for innovation opportunities, be inspired to seek cross industrial partnerships and learn to Think Outside The Planet. We hope to see you in Vienna next month!