It's been 10 years since market conditions have been as favourable as today, and PFI is expecting 2019 to be another record breaking year. The stars have finally aligned, but how will you capitalise on this opportunity? That's what Amy Kessler, Senior Vice President, Head of Longevity Risk Transfer at Prudential Financial, Inc. (PFI), is here to talk about, and share PFI's secret to success.
Since 2009, I have had the privilege of being a leader in the Pension Risk Transfer team at Prudential Financial, Inc. (PFI). In this business, we help pension funds in the United States proactively manage investment and longevity risk and create retirement security for their members by insuring their pension risk. We also reinsure pension risk for insurers outside of the US.
While many US firms reduced their commitment to the market in 2008 and 2009, PFI's US team took a contrarian view. We doubled down, believing the two major market disruptions that opened this century (the dot com bust and the financial crisis) would cause companies to pursue pension de-risking with renewed commitment when they could afford to do so.
And so they have. Pension funds in the US, UK and Canada have transferred nearly $400 billion in pension and longevity risk since 2007[1] and the market for pension de-risking is now growing at an unprecedented pace.
The Stars Have Aligned
Today, pension funds in the US, UK and Canada are simultaneously at the highest funded status they've experienced in ten years. In addition, all three markets have attracted new entrants in pension insurance and reinsurance, so there is ample insurer capacity, vibrant price competition, and attractive buy-in and buy-out pricing. Furthermore, seven years of lower than expected longevity improvements mean the lowest liability pricing from insurers and reinsurers in a decade. So, pension funds that can afford to de-risk are doing so now with the knowledge that such favorable market conditions are not likely to last forever.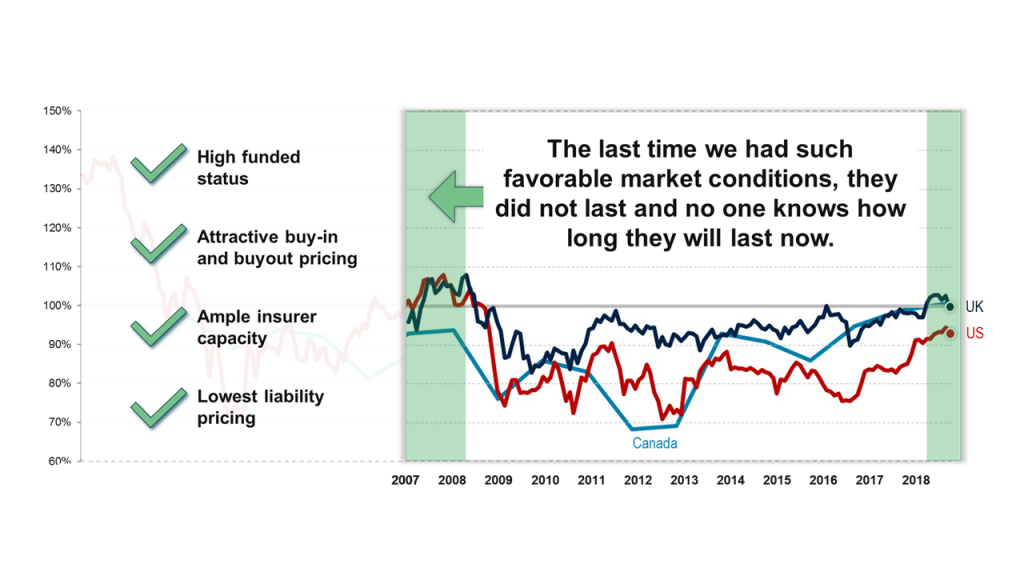 Figure 1. Pension Funded Status is the Highest It's Been in a Decade[2]
We saw more transactions in 2018 in the US, UK and Canada than ever before, and if markets hold, we expect 2019 to break the record again. Our team has insured (in the US) or reinsured (internationally) nearly one-third of global market activity since 2011. We were very intentional in building a business that could grow with such a high potential market.
A Clear Business and Talent Strategy
Ten years ago, my own firm was mortality heavy, with a strategy to take on more longevity-oriented business to achieve balance. When we set out to achieve this balance, we deliberately chose pension risk transfer as the focal point for our risk taking, because it is an excellent way to balance mortality and longevity risks. The risk profile is very attractive for insurers and reinsurers.
In this business, we can focus on:
Older annuitants
With predictable benefits
With little or no inflation risk in the US
And limited policyholder behavior risk, and
All fixed income asset strategies
As of the end of 2018, we have written nearly $60 billion in US pension risk transfer since 2012, and another $60 billion in international longevity reinsurance over the same time period. Our team has met or exceeded all of our growth and profitability targets. How did we do it?
As a point of personal pride, we are one of the most diverse teams within PFI, which is already an industry leader in diversity. From my perspective, our performance as a business and the diversity and inclusion of our team are not a coincidence. Fortunately, over a decade ago, our former CEO John Strangfeld was very focused on talent. In fact, he made it his legacy at the company, and all our leaders were receiving training in diversity and inclusion. We used what we learned in hiring professionals from other firms and other parts of PFl. We knew they would bring diverse work experiences and backgrounds to the table if everyone had a seat and a voice in our decisions.
A diverse and inclusive culture has directly impacted our success. It has enabled us to identify and overcome challenges and take advantage of opportunities as the market has grown. The last ten years have brought a lot of change, and real progress in the tools available to analyse mortality data and properly estimate liabilities, which is crucial to be successful in our business. Because life expectancy differs dramatically by region and socio-economic group, predictive analytics and other big data techniques are crucial for underwriting longevity risk, and can be used to segment a liability and select appropriate mortality curves. With our talented team, we've been able to break new ground in data and analytics, and underwriting risk with confidence. Our progress in this area enables us to better serve a growing and vibrant market where pension funds and insurers seek a lower-risk future.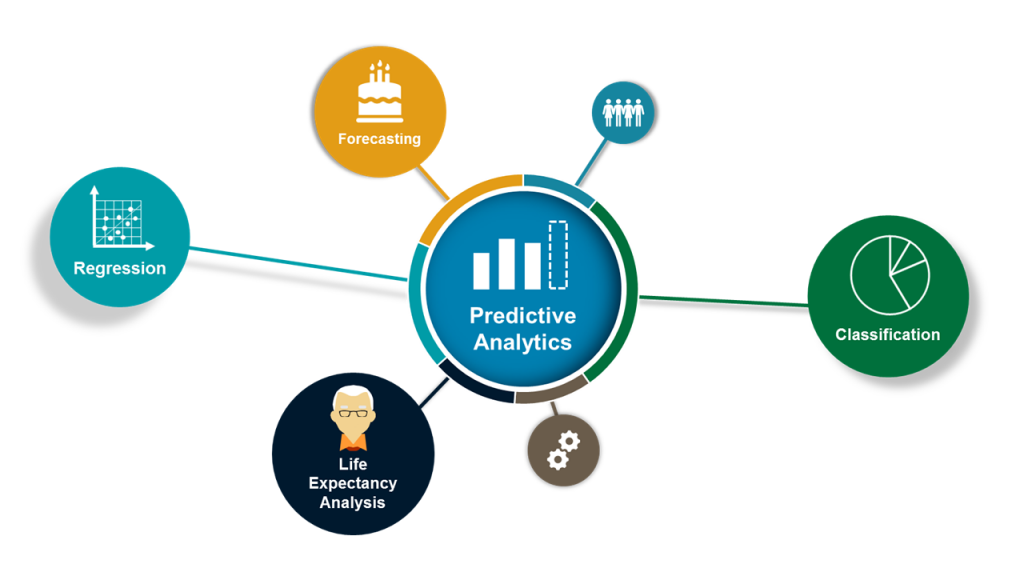 Figure 2. With our talented team, we've been able to break new ground in data analytics, and underwriting risk with confidence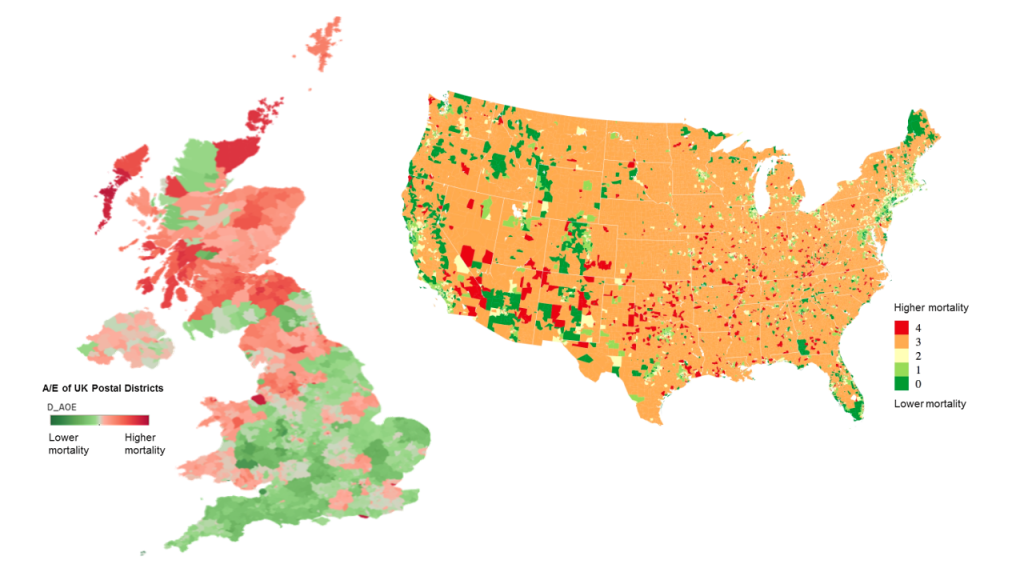 Figure 3: By joining postcode area and zip codes with other socio-economic and demographic information, we can estimate life expectancy at an even finer level Source: PFI. For illustration only.
Investing for Breakout Growth
We did all the typical things required to succeed in business: long-range strategic planning, plotting the disruption of our own market, finding the right people with the right mix of skills, persevering through many setbacks, thoughtfully approaching each important opportunity, investing in the right analytical tools to confidently take risk, and building a resource base aimed at our breakout goals. These steps alone explain some of our success, but not all of it. There is an important intangible that our team has carefully cultivated since long before it was fashionable. Our secret is diversity and inclusion. Our success proves that what is right for our people is nothing short of fantastic for the bottom line.

By incorporating diversity and inclusion into the very fabric of our businesses, investing in predictive analytics and building the right tools and teams, we can all prepare for the next big growth opportunities in our industry.

Amy Kessler, Senior Vice President, Head of Longevity Risk Transfer at Prudential Financial, Inc. (PFI) in Newark, NJ. Amy.Kessler@prudential.com

© 2019 Prudential Financial, Inc. and its related entities. Prudential, the Prudential logo, the Rock symbol, and Bring Your Challenges are service marks of Prudential Financial, Inc. (PFI) and its related entities, registered in many jurisdictions worldwide. This article does not constitute an offer or an agreement, or a solicitation of an offer or an agreement, to enter into any transaction (including for the provision of any services). PFI of the Unites States is not affiliated with Prudential plc, which is headquartered in the United Kingdom. 1018164-00001-00

[1] Sources: LIMRA, Hymans Robertson, LCP and PFI analysis as of June 30, 2018.

[2] Figure 1 sources: Milliman 100 Pension Funding Index; the 100 largest US corporate pension plans, Oct. 31, 2018 (93.4%).
Canadian Source: Aon's Median Solvency Ratio, Canadian DB Plans as of Nov. 1, 2018 (100.8%).
FTSE 100 Source: Aon Hewitt, "Aon Hewitt Global Pension Risk Tracker," as of Oct. 31, 2018 (99.2%). https://PensionRiskTracker.aon.com, accessed Nov. 26, 2018.
Funding ratio (cumulative assets/liabilities) of all pension schemes in the FTSE 100 index on the accounting basis.