More than ever, mature organizations are being disrupted by
competitors that seem to appear out of nowhere, and rapidly grab massive
amounts of marketshare in a short amount of time.
Join us for our upcoming
InnoView
webinar
'How Exponential Thinking is Changing the Role of Corporate
Innovation' on Tuesday, August 16th at 12:00 PM EST. In this
session, Yuri van Geest (Co-author, Exponential Organizations and Keynote
presenter at the 2016 Corporate Intrapreneur Summit) and Anthony Ferrier (CEO,
Culturevate) will talk about this changing business environment and the impact
on corporate innovatiors and the intrapreneurs that they look to engage.
About the Presenters:
Yuri van Geest, Best Selling
Author 'Exponential Organizations,' Founder Singularity University
(Netherlands)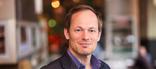 Yuri van Geest (MSc. in Strategic Management, Marketing
& Innovation) is a passionate professional, author, international keynote
speaker and entrepreneur on exponential emerging technologies. He has a strong
background in corporate organizations, agencies, central government and
startups, and is a co-founder of the new enterprise ExO xo, which focuses on
innovation training and consulting to make organizations thrive in an
exponential world. 
Yuri is co-author of the (Amazon) bestselling book called
Exponential Organizations which examines the fundamentally new ways startups
and corporations are organizing to deal with disruption, exponential
technologies and accelerated change. Yuri is the founder of Singularity
University (Netherlands), Managing Director of the Singularity University
Summit Europe and a triple alumnus of the Singularity University (Exponential Medicine
and Exponential Finance).
Anthony Ferrier, CEO
of Culturevate

Anthony is the CEO of Culturevate, providing
industry-leading innovation training and ongoing support for corporate
intrapreneurs and employees. Culturevate provides innovation training
(developed in association with some of the world's leading universities); a
SAAS-based Library of innovation-focused materials, tools and templates; along
with consulting focused on engaging employees around innovation. Anthony is a
widely read author, speaker and advisor to a wide range of Fortune 500
organizations. He previously led The BNY Mellon innovation program and has a
Master of Commerce (University of Sydney) and Bachelor of Economics (University
of Newcastle).