'Frugal innovation' is a groundbreaking new business and social paradigm. It has been widely practiced in emerging markets such as India, China, and Brazil where people turn high complexity and resource scarcity into an opportunity to innovate faster, better, and cheaper.
But today, frugal innovation is being adopted by visionary entrepreneurs, companies and government agencies in the US and Europe who are learning to innovate cost-effectively and sustainably under severe resource constraints.
Eschewing the traditional 'bigger is better' R&D approach, these Western pioneers are creating 'good enough' solutions that deliver more value at less cost to consumers and citizens alike in sectors ranging from healthcare to education to manufacturing to retail to financial services. In doing so, they are unleashing a new wave of inclusive and sustainable economic growth in Western economies.
This seminal webinar on Frugal Innovation will vividly describe the unfolding 'frugal innovation revolution' across US and Europe and identify the key players in business, government, and nonprofit sectors driving this new movement in the West and unveil the best practices of early adopters of frugal innovation in US and Europe'and offer tools and techniques you can use to successfully implement this groundbreaking business concept within your own organization.
Join us to discover:
- What is 'frugal innovation' and how it radically different from traditional R&D and innovation models?
- Why is frugal innovation a disruptive business paradigm'and a revolutionary new social phenomenon?
- How can frugal innovation help my organization 'do more with less''and help me innovate faster, better, and cheaper?
- Who are the early adopters of frugal innovation in US and Europe'and what lessons can we learn from them?
- How can I effectively adopt the frugal innovation principles in my organization by investing in the right people, processes, technologies, and partnerships?
Tue, Apr 9, 2013 at 11:30 AM EDT
Register here.
Presented by Navi Radjou: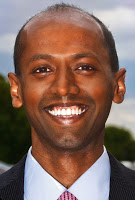 Navi Radjou is an innovation and leadership strategist based in Silicon Valley.
He is also a Fellow at Judge Business School, University of Cambridge, and a
World Economic Forum (WEF) faculty member. He is a member of WEF's Global Agenda Council on Design Innovation and a regular columnist on Harvard Business Review online.
Navi is co-author of the bestseller Jugaad Innovation: Think Frugal, Be Flexible,Generate Breakthrough Growth. The Economist calls it 'the most comprehensive
book yet to appear on the subject' of frugal innovation.
Navi is also co-author of From Smart To Wise, a new book on leadership in the era of complexity. CEO coach Marshall Goldsmith calls it a 'fascinating book' and PepsiCo CEO Indra Nooyi views it as 'a practical guide for accelerating your own wise leadership development.' Follow him on Twitter @NaviRadjou and learn more about him at NaviRadjou.com